At the backend of our Corsair Obsidian 700D tower chassis review we mused that a mid-sized offering etailing for sub-£150 would make a lot of sense.

Corsair's thinking is a little different, it seems, going by the latest case unveiled at COMPUTEX 2010.

Rather than cheapen the Obsidian brand, Corsair is bringing a new series, dubbed Graphite, to market in the coming months.

The first Graphite chassis is the 600T, pictured below, and it features a steel body and flared plastic sections in the now-typical Corsair understated style.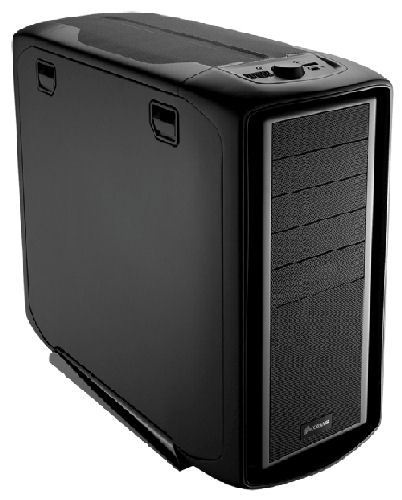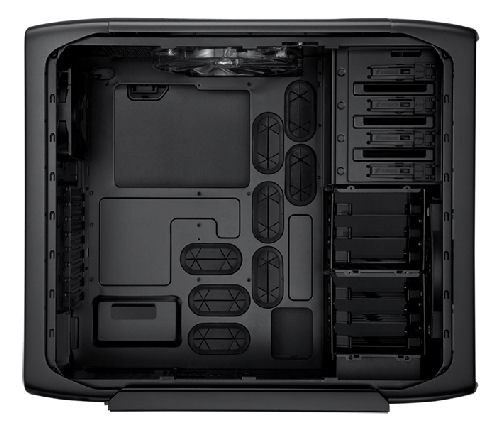 Shipping with four 5.25in bays (five are exposed) and up to six 2.5in or 3.5in bays, the bottom section provides intake via a 200mm fan. Hot air is exhausted by a top-mounted 200mm fan and rear-mounted 120mm fan, and the trio are controlled by an integrated fan controller.

Aimed at enthusiasts and gamers in particular, the upper drive-cage can be removed and relocated to enable the fitment of extra-long graphics cards.

Taking a leaf out of the Obsidian book, the Graphite 600T incorporates an extra-large cutout for installing through-the-motherboard coolers, along with eight rubber-covered sections that enable easy cable routing.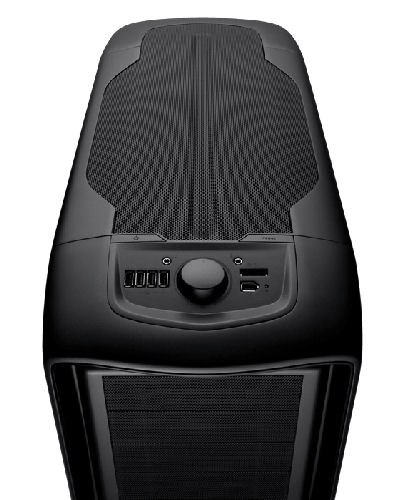 As a forward-looking measure, Corsair integrates a USB 3.0 port on the top section, next to the fan controller.

We reckon the Graphite 600T will cost around £120 when launched later this year. Want to know more? Watch Corsair's Jim Carlton talk about it in a HEXUS.tv interview.