MSI has announced its new MAG Forge 100 series of PC cases. There are to be three variants of the MAG Forge 100 to be released which seem to simply vary by the number and types of fans that come pre-installed. Thus permutations of standard, RGB and RGB fans make the difference between the MSI MAG Forge 100R, Forge 100M, and Forge 101M.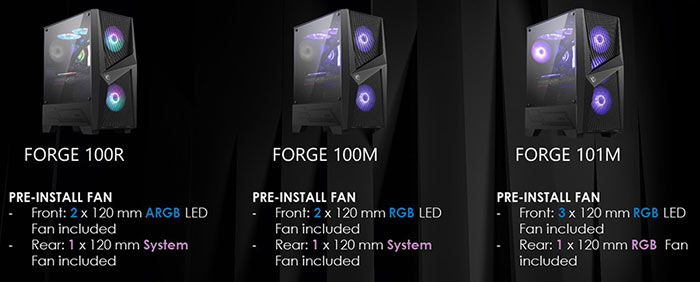 In its PR blurb MSI talks about the new series being designed for gamers, being steadfast and battle ready. Furthermore, as the name might indicate, the inspiration of the chassis design came from the Smith's most essential tool - the anvil.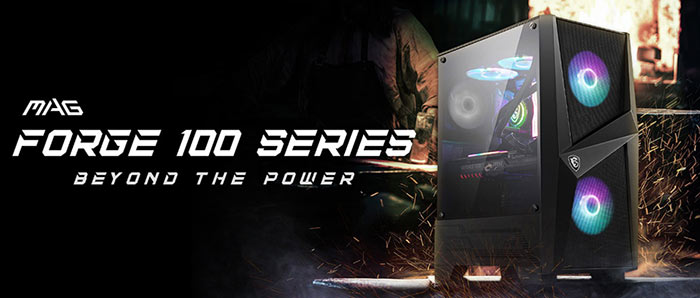 A wide range of motherboard choices are available for MSI MAG Forge 100 Series case owners as it can accommodate ATX, MicroATX, and Mini-ITX boards. MSI assures that this is an 'easy install' case and the mounting of motherboards and standard additional components will be a breeze.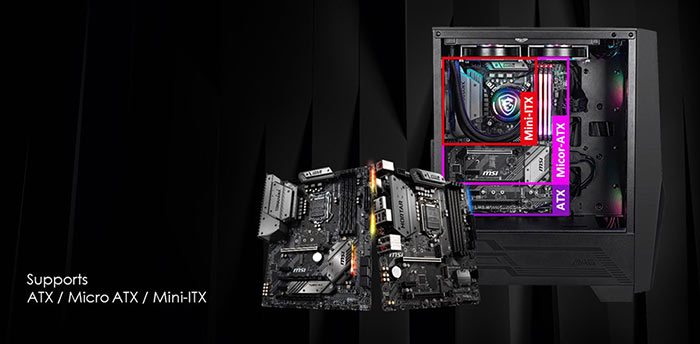 Having made your purchase choice based upon the RGB-ness of the case (which appears to be the sole differentiator between the MAG Forge 100R, Forge 100M, and Forge 101M) you will be able to dabble in depth into lighting options via the MSI Mystic Light software and the MSI Mystic Light app. Additionally these cases feature a hardware LED button on the top panel alongside the USB ports, power button etc - and an LED control board is integrated into the case for up to 6x components.
Helping you enjoy the lighting on offer to the max, the 4mm tempered glass side panel provides a clear view of your component choices above the separated PSU shroud area. The front panels of these cases are an airflow friendly mesh that also affords an eye catching view of the two (or three) front LED festooned fans.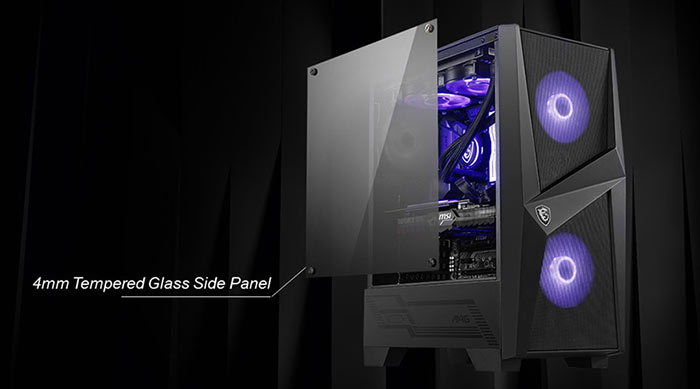 MSI is yet to put up product pages for the new MAG Forge 100 Series cases so we don't have any further important info about things like size, maximum compatibility, availability and pricing.