If you like to see innovative, left-field, or simply extravagant PC cases then MSI might have had something of appeal for you at Computex in the shape of its MEG Alchemy 700X. MSI claims this is the "world's first curved gaming PC case," and shared some images on its Facebook and Twitter pages, and there are more to check out at AnandTech.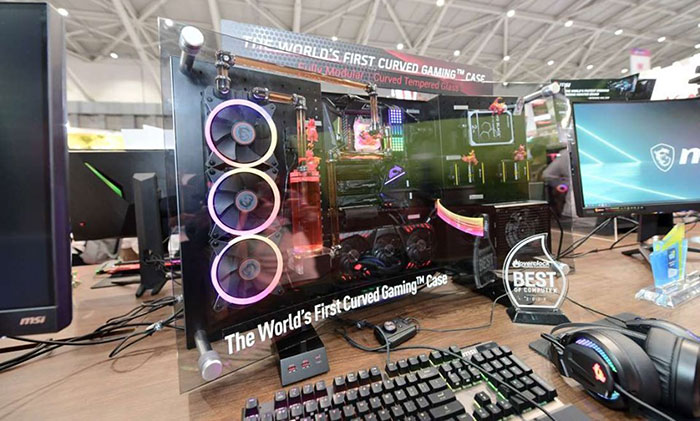 The MEG Alchemy 700X might be a good choice to those that enjoy showing off their PC's premium internals, like RGB pulsing graphics cards, motherboards, RAM - nearly every PC component can now be had in an RGB variant from some firm or other. The design looks like a 32-inch (approx) curved monitor. Beneath the transparent tempered surface there are a stepped trio of mounting surfaces for your choice of components. It is possible to fir a full ATX motherboard, two 2.5-inch SSDs or HDDs as well as one 3.5-inch storage device, a sizable LCS, and most modern graphics cards.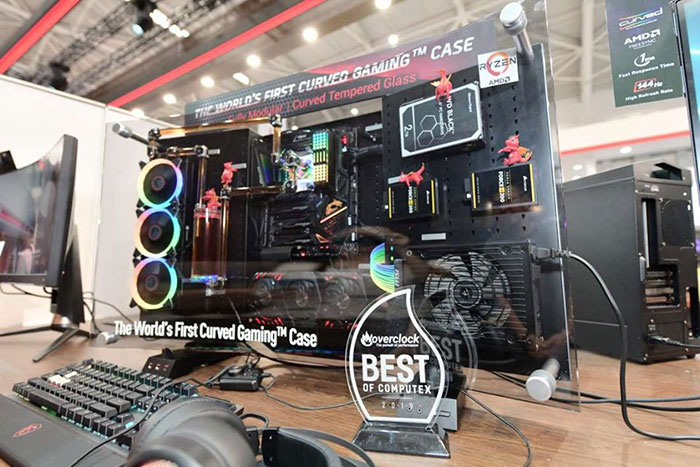 In the example setup shown you can see a multitude of PC components running beneath the glass, and you will see a pair of breakout box feet with the typical front I/O used to sit the case upright. Between the glass and the component mounting plates there seems plenty of room for lateral airflow - but that make it easy for dust to get in and noise to seep out.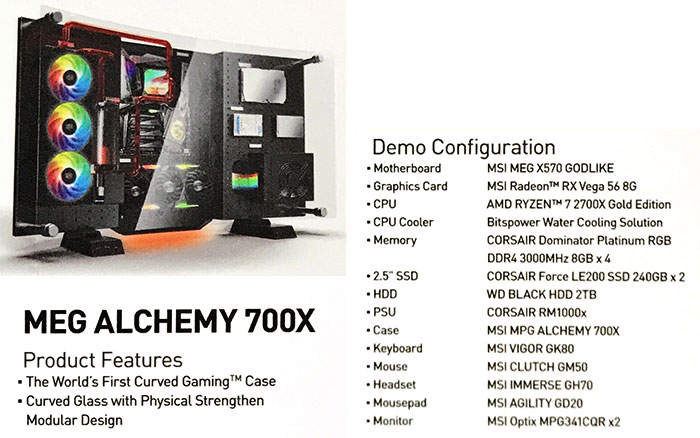 Above you can see the Computex example build specification, using the MEG Alchemy 700X open-air chassis.
It isn't certain that the MEG Alchemy 700X will become an actual shipping product but the product showcasing and model numbering makes me optimistic about the possibility.