InWin 905 chassis
InWin has announced the 905 Series brushed aluminium and tempered glass premium PC chassis. This chassis was first seen back at CES 2019 and will soon be ready to roll out having been officially launched with full product page, user manual, and specs being available.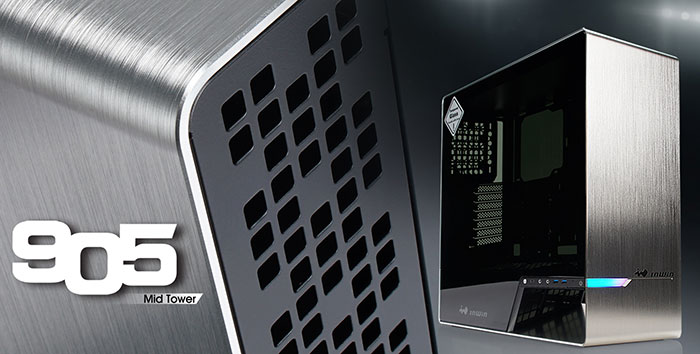 The chassis is formed from a single piece of 4mm aluminium wrapped around its exterior with tempered tinted quick-release side panels allowing users to see the addressable RGB components within. Additionally a front LED display, underlining the black InWin logo is an ARGB (3-pin, 5V) light source which can sync with motherboards from Asus, MSI, Gigabyte and ASRock.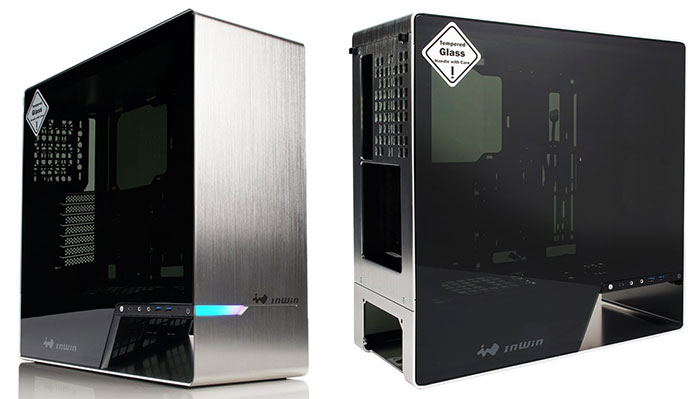 Inside you will find ample room for powerful PC components; up to three water-cooling radiators, support for up to E-ATX motherboards, compatibility with CPU heatsinks up to 162mm tall, up to 330mm long graphics cards, and an isolated PSU chamber with 230mm space. Seven PCIe slots are available in this mid-tower chassis. One area that does seem somewhat restricted is the drive bay capacity. The 905 has room for just one 3.5-inch drive and two 2.5-inch drives (but there can be a max of 4x 2.5-inch drives). With the popularity of on-motherboard M.2 drives this shouldn't be a problem for many people. Overall the In Win 905 measures 502 x 215 x 508mm and weighs in at 12kg.
On the left side of the mid-tower InWin has provided a USB 3.1 Gen 2 Type-C x 1, USB 3.0 x 2, HD Audio, an LED lighting control switch, and a power button.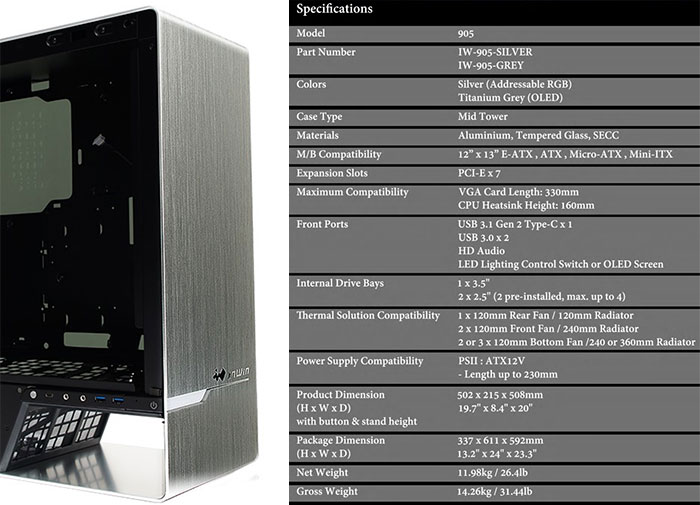 We don't have prices yet but the InWin 905 will become available in the US later this week and in Europe sometime in June.
InWin Computex delights
I always like to see the latest InWin chassis designs at trade shows and at Computex it hasn't disappointed. The two new designs I've seen are very different, as you will see below.
Alice is a design that is said to have been introduced to satisfy a pair of user requirements. You can see in the images that it has a plastic frame and fabric material wrap around its sides. "This case is designed to be the answer for more colour options, a lighter material that's easier to transport," says InWin.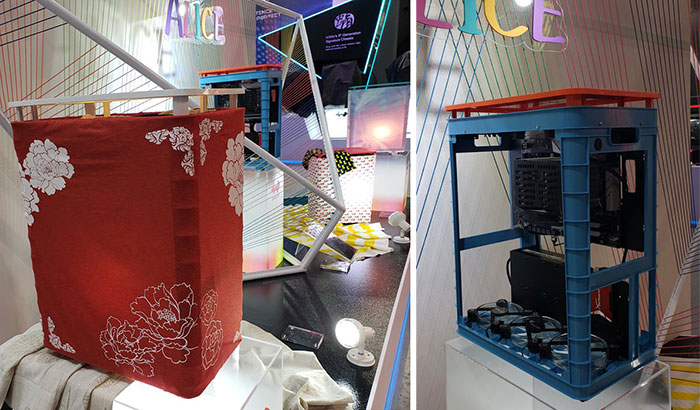 Of course fabric design and printing is an age-old craft and there will be lots of customisation options available to users of this chassis. Inside it looks rather like some kind of storage crate but should be adequate the job. It seems that InWin has been careful to allow good airflow through the bottom of the chassis and to vent out the top.
The InWin Yong looks like a D-Frame that has been in a bit of an accident (in a nice way). There seem to be several variations and they are apparently based upon organic structures such as a bird wing bone or a chrysalis.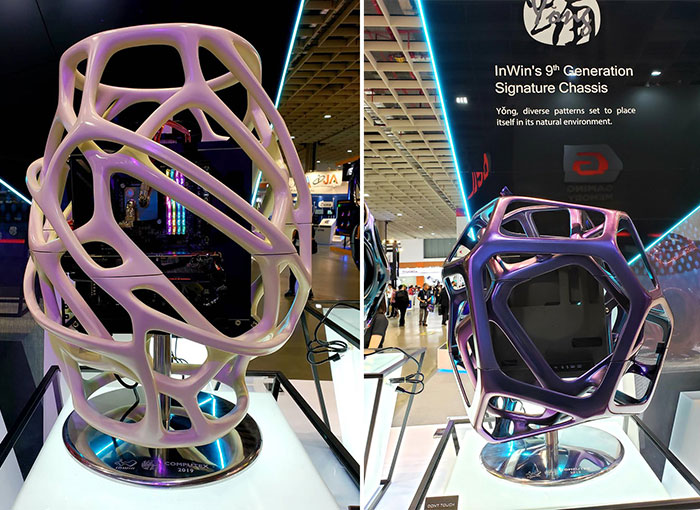 Below is a video showing off several Yong designs at Computex. I don't have pricing or availability details for Alice or Yong, unfortunately.
Loading...
Been waiting a while?
Get Flash
to see this player.