NZXT has decided to leverage its signature shade of purple on a selected range of hardware. Only yesterday we saw the chassis and cooling specialist launch the Puck cable management accessory in a wide range of colours including 'NZXT Purple' and today we note that other established and popular NZXT products now have this colour highlight option.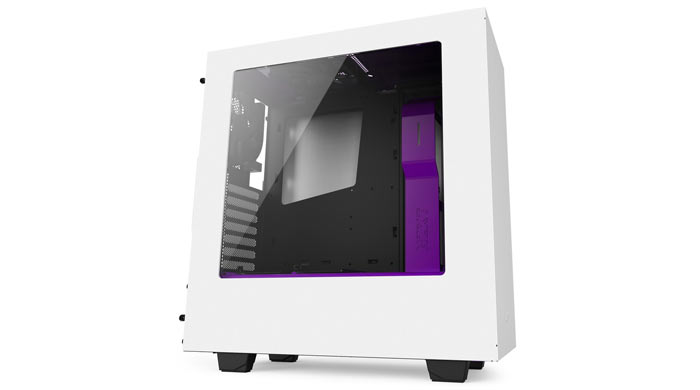 Looking at the chassis first, NZXT has added white with purple accent options for would-be buyers of both its S340 and H440. As a reminder, the S340 is a compact ATX mid-tower with a large side window and was already available in four colour options. HEXUS reviewed the steel constructed S340 when it was launched two years ago.
The NZXT H440 is a premium ATX chassis that was already available in seven colour choices before today. HEXUS reviewed the latest version of this chassis a year ago. Both the S340 and H440 look rather tasty in their new white with NZXT Purple livery.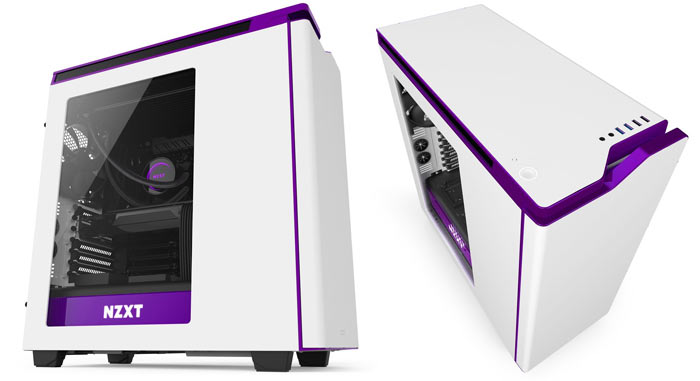 The NZXT HUE+ lighting controller was previously only available in black with an LED lighlight peeking from its top panel. Now NZXT has doubled the colour options for this hardware with the White plus NZXT Purple highlight model, pictured below. As a reminder HUE+ is a digitally controlled via the CAM software to help you create a PC with dual-channel (40 LEDs per channel) smart lighting. It offers numerous lighting modes and customisation options.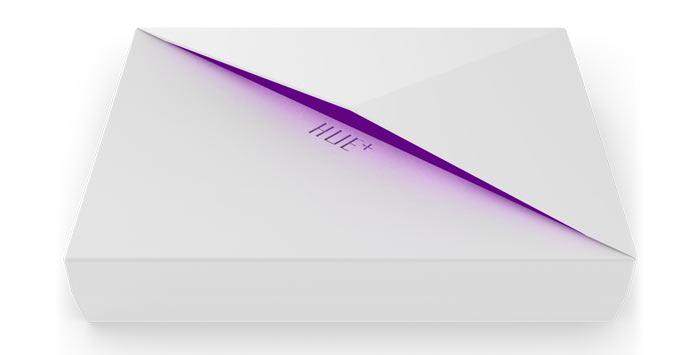 If you suffer from headphone cable tangles you might appreciate the NZXT Puck. Launched yesterday, the silicone Puck is designed to tidy the cables and cradle your headset when not in use. "My headset was just lying on my desk with its cables dangling, haphazardly everywhere and sometimes trapped in the wheel of my desk chair," said Johnny Hou, NZXT's founder and CEO. "This strange Puck showed up one night in a bright hue and magically all my headset cable management issues were solved!"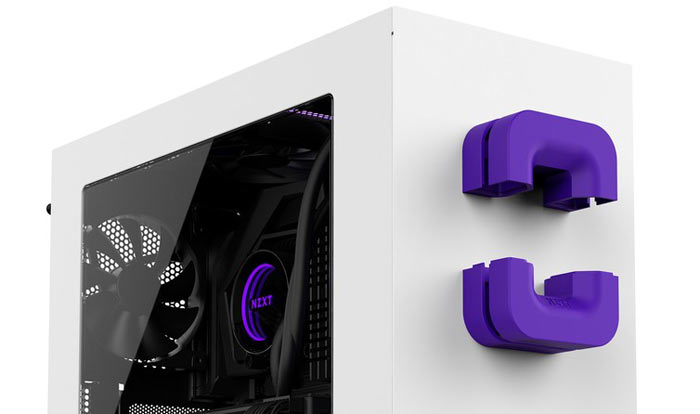 The puck mounts magnetically, is available in black, white, red, blue and NZXT purple, and can be split in two to tidy-up even more cables. It will become available from next month at £19.99.