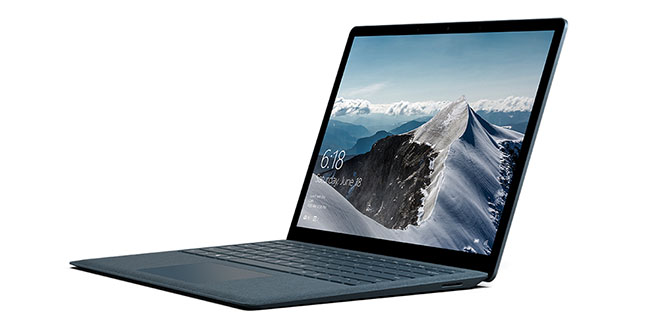 Attending multiple trade shows and technology events in a year means that I have to have a laptop in the bag. Said laptop has changed many times over the last 15 years, from an IBM ThinkPad, Dell Latitude, Dell XPS, and now, a Microsoft Surface Pro 4.
I believe that the laptop experience is finally moving into top gear as Apple and Microsoft battle directly, and being a staunch Windows advocate - don't flame me! - I have the just-released Surface Laptop on my radar as a next upgrade.
Promising all-day battery life, a gorgeous screen, a relatively thin and light form factor, it ticks almost all of my on-the-move boxes. But there's also the gorgeous Dell XPS 13 and capable HP Spectre X360 that would do just as fine a job.
An industry friend has to have a decent integrated GPU in his, enabling after-hours gaming when stuck in a hotel room, so it's horses for courses.
So for this week's QOTW, let us know in the comments facility below which laptop you currently use and the primary reason you bought it. If you want to, like me, feel free to say which laptop you have your eye on, too.