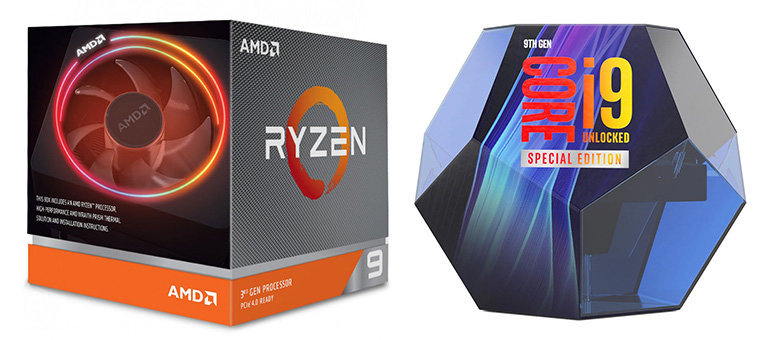 2019 has been a good year for the desktop CPU market. AMD's brought the Zen 2 architecture to bear with myriad of Ryzen CPUs. Such a move has catalysed Intel into reducing prices for popular Core processors, retailing an all-core 5GHz chip, and, next month, releasing an 18C36T monster Core i9 chip for less than a thousand bucks. How times have changed, eh?
If you don't mind going back a generation, an 8C16T AMD Ryzen 7 2700 is available for £170, which seems perfect for a powerful small-form-factor system given its 65W TDP. Or you could be just as happy with an Intel Core i5-9400F for just £140.
Wherever you look, there are decent buys to be had, but whether you choose two cores or 12, the real decision is whether you go with Ryzen or Core for your next PC?
Both camps have merit, but as it's your money on the table, which do you think offers the best deal for your needs? As always, feel free to explain why you would go with either Ryzen or Core in the comments section below.