Samsung has become the first Windows Phone 8 manufacturer to show its cards. The company has officially announced the Samsung ATIV S at the IFA event in Berlin. The new smartphone is also featured in a blog post on the official Windows Phone Blog which calls the ATIV S "equal parts powerhouse and head turner".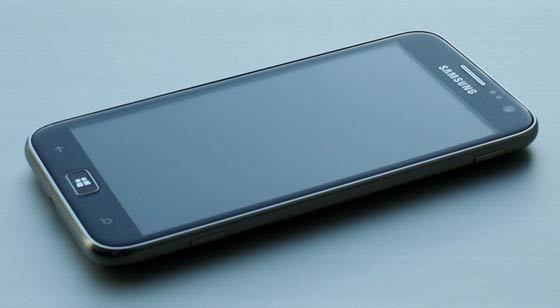 Samsung ATIV S specifications
4.8" HD Super AMOLED display
Corning Gorilla Glass 2
1.5Ghz dual-core Snapdragon processor
1GB of onboard RAM
8MP autofocus rear camera and 1.9MP front-facing camera
16GB or 32GB onboard storage + MicroSD storage expansion slot
137.2mm x 70.5mm x 8.7mm – under 9mm thick
Body made largely of brushed aluminium
2300mAh battery "to keep you rocking all day"
NFC
Expected in shops October/November
The ATIV S is following the Samsung smartphone trend of screens getting larger and phone bodies getting thinner. The hardware specs are impressive for Windows Phone as up until WP8 the hardware was restricted to single core processors, no SD card storage and 800x480 resolution displays. Actually the above ATIV S spec list looks a lot like the Samsung Galaxy S III Android flagship phone.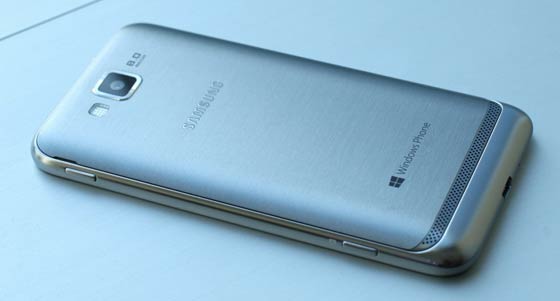 The Windows Button on the ATIV S is a physical button and IS flanked by the usual Windows phone buttons back and search in capacitive form. Looking at the design, it would be easier to recognise this phone in a crowd from the back with the brushed aluminium and speaker grille. However from the front the look is rather generic; I'd rather not say what it reminds me of!
Speaking to PCPro, Sid Parakh, an analyst at investment firm McAdams Wright Ragen said of the new Samsung ATIV S "Microsoft or Windows never got their best teams, never got their best designs, just because Android was doing so well. With the change in the legal environment, there's a case to be made that Samsung will likely shift some of those resources to broaden out or diversify their own exposure." We covered the AppSung legal tussles a few days ago.

We all expect Nokia to unveil some new Windows Phone 8 devices on 5th September. Many are anticipating a device with a PureView camera built-in and possibly a Samsung Galaxy Note rival powered by WP8.