Nokia have announced they are going to hold a joint media event with Microsoft. The event will take place on 5th September in New York. At the other side of the Atlantic Nokia holds its Nokia World trade show event in Helsinki, Finland on the 5th and 6th September. Expectations are that a new line of Nokia smartphones running Windows Phone 8 software will be unveiled.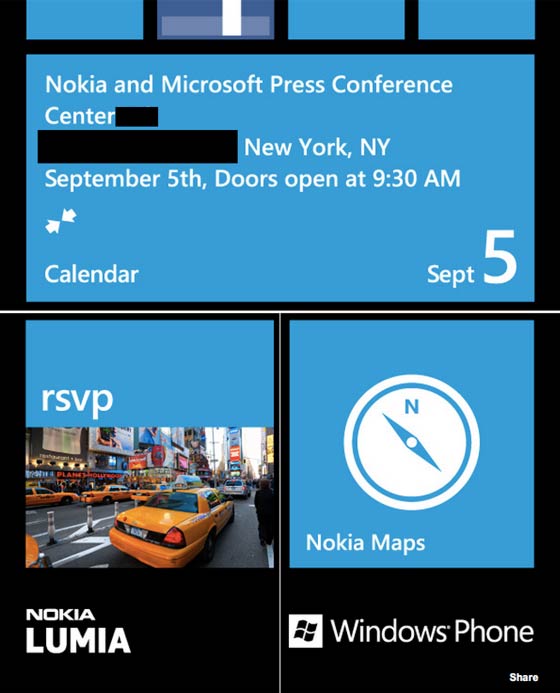 The joint event takes place just a week before Apple is expected to show the new iPhone 5 to the public. Obviously the Nokia and Microsoft team are hoping that the unveiling of their new wares will be able to steal some of the limelight away from that rival event.
Nokia has been struggling with the transition from feature phones to smartphones. The company went all-in on the Windows Phone platform last year after its previous choice of smartphone OS, Symbian, failed to hold back the advancing iOS and Android opposition. Nokia's CEO, Stephen Elop, told reporters in Oslo only yesterday that "I don't think about rewinding the clock and thinking about competing elsewhere. In today's war ... (between) Android, Apple and Windows, we are very clear, we are fighting that with the Windows phone"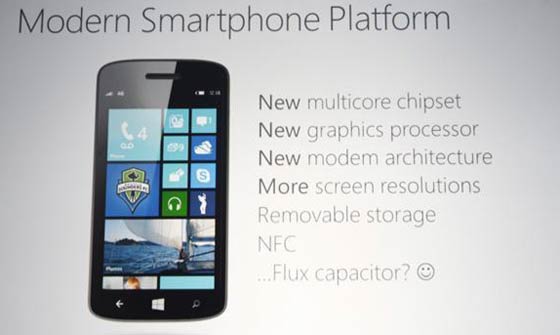 Now both Nokia and Microsoft have high hopes for success with Windows Phone 8. In particular Nokia has bet its shirt on the platform, Microsoft has so many more aspects to its business to fall back upon whereas Nokia is basically a phone company. Hence the fact that currently Nokia's shares are trading near all time lows.
Nokia is expected to unveil at least two new handsets on 5th September, namely the Lumia 910 and 920. The leading 9 denotes they are "hero" or flagship devices. Mr Elop didn't deny that Windows 8 powered phones would be launched in September, but rather than being specific he said that they would be released in the "relatively near term." WPCentral have some pictures of what they say is a front panel from one of Nokia's to be announced Windows Phone 8 devices. Also three HTC Windows Phone 8 devices are rumoured for September availability.