There have been many rumours before about a pint sized iPad. However this is a newer rumour which might have just enough meat on its bones to satisfy our gadget hungry news glands. Analysts at Pacific Crest are expecting an iPad Mini device to be launched in October. The screen size will be 7.85-inches and the new diminutive iPad will be priced in the region of $299.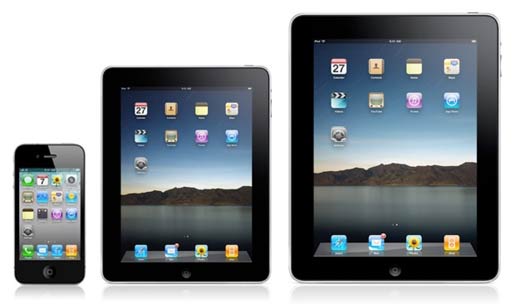 Steve Jobs was said to have opposed making a smaller iPad calling the idea "dead on arrival" but Tim Cook might be more open to the idea. The Pacific Crest analysts suggest that iPad2 production would be halted making room for the iPad Mini to exist within the product mix. At the same time a refresh of the iPad 3 is expected with a new lower power screen offering either longer battery life or a smaller, lighter battery pack.
The main reasons for the iPad Mini speculation are new screens showing up in the supply chain. Specifically the screen is reputed to be an IGZO LCD panel made by Sharp. The Pacific Crest report says "Based on our supply checks, we expect Apple to launch a 7.85-inch iPad in October. We anticipate an entry-level 7.85-inch iPad with 8GB of NAND capacity to price at $299 with an initial gross margin of 31%." The analysts continue by estimating unit sales and the effect of the iPad Mini upon its big brother "We estimate Apple will sell 10.0 million 7.85-inch iPads in FQ1 (Dec.) and 35.2 million in all of F2013. Based on estimated component order volume, we believe our iPad mini unit estimates are well within Apple's production capacity. We anticipate 25% cannibalization of the larger 9.7-inch iPad (for every four 7.85-inch iPads added, we reduced our 9.7-inch iPad estimate by one), so our total F2013 iPad estimate increases to 91.6 million from 65.2 million."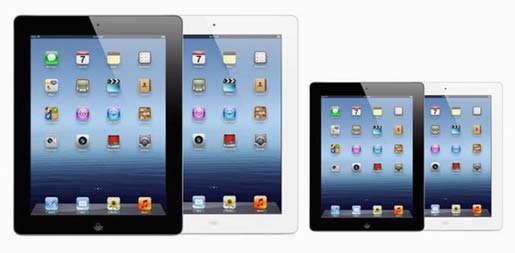 Apple's recent $60 million trademark deal in China adds further weight to the possibility of the iPad Mini. Because of the iPad trademark dispute there has been no iPad 3 launch in China. Another analyst, Brian White at Topeka Capital Markets, said that the iPad Mini would be more popular in China than the 9.7-inch version. "We believe the launch of an iPad Mini, we expect September, will prove very popular in China. Ultimately, that's the iPad that will sell in mainland China. It's not just the form factor, but also the price point." A price point that may be important for Apple to reach down to now that the Google Nexus 7 is due to be released.