At last unveiled for the world to see and due for release on March 16th, Apple has announced the new iPad 3, or simply the 'iPad', as the firm chooses to continue its trend of number-free branding of its tablet series. As expected, the device features a 2,048-by-1,536-pixel Retina Display, which we're told also features a 44 per cent greater colour saturation.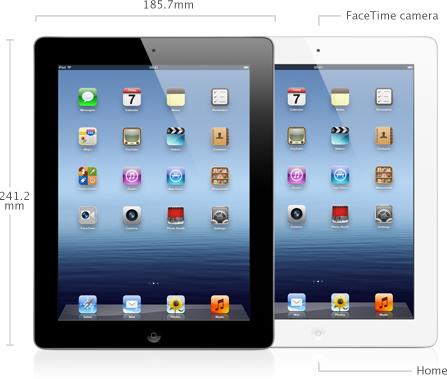 Also as expected, the device is equipped with a quad-core A5X processor, with Apple claiming four-times the performance of the Tegra 3. Apple, however, that the iPad 2's A5 was twice as fast, so we'd recommend applying a little reservation as consumers take in these claims.
EDIT: It appears as though the A5X remains a dual-core CPU, with the quad-core bump for the GPU only.
The tablet now features a 5-megapixel back-side illuminated image sensor, with a new five-element lens featuring an IR filter, backed up by 1080p video recording and software image stabilisation.
Moving on from the 3G-enabled tablets in the iPad 2 range, the new iPad includes support for 4G LTE, a feature not quite so useful in the UK right now and so the device will be backwards compatible with existing 3G networks. Amongst other features, finally catching up with Android, is support for voice dictation.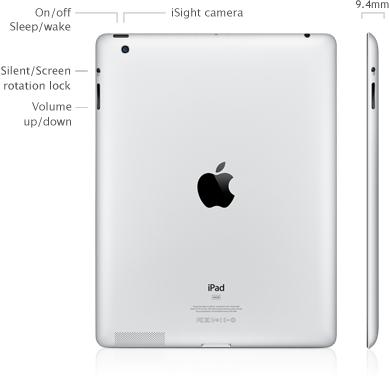 The tablet is 9.4mm in thickness and weighs 652g, slightly thicker and heavier than the previous iPad 2. Despite earlier claims, battery life remains at 10 hours, with nine hours for 4G. Launch prices for the WiFi model, with 16GB, 32GB and 64GB of storage are £399, £479 and £559, respectively, with the 4G variations priced at £499, £579 and £659, respectively.