The Nokia 808 PureView is likely to be released in the USA today during Microsoft's LA press event alongside the Windows 8 tablet we mentioned earlier today. However the Nokia 808 PureView has already been released in other markets, so some websites have had their hands on these new smartphones and have tested and compared them to other available smartphones and cameras.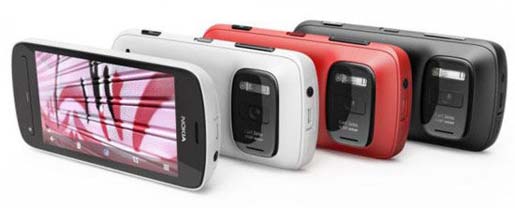 There have been a lot of comparison tests looking at the Nokia 808 PureView camera component in particular. On c|net alongside a full review of the 808 PureView you can find an article that compares its photographic capabilities with the iPhone 4s, then a feature comparing it to the Panasonic Lumix DMC-LX5 compact camera. The PureView 808 gives the Lumix camera a resounding beating with regard to low light performance; other quality aspects were pretty even.
However GSM Arena has done the most telling comparison tests so far. The website did a blind test with various photographic samples uploaded from several good smartphones/cameras and readers have blindly voted on which are the best quality pictures from the selection. Today the results have been tallied up and published.

The headline result from this blind test is that the Nokia 808 PureView beat the Olympus PEN E-PL2 micro four-thirds camera. Over 1000 readers scrutinised the photographs to choose the best. The folk at GSM Arena were impressed; "The numbers are quite clear - Nokia has really managed to create something special with the 808 PureView. Matching the Micro Four Thirds camera in terms of image quality would have been impressive enough, but beating it is simply stunning."
The US & UK release dates
In the UK Amazon.co.uk have listed the Nokia 808 PureView as being available from 21st June (for £499). Nokia has hinted that it will be released today in the US. We should know in just a few hours as the press event in LA starts at 11.30pm UK time. I'd like an announcement that there is going to be a Nokia Windows Phone Apollo handset with PureView technology built in but that can wait until Wednesday and the Windows Phone Summit.