OK, we're going to have to put this to rest right away, the 41 megapixels are achieved through smart interpolation of five sub-pixels, meaning that the device isn't a 'true' 41 megapixels, though what single-sensor device really is? All single-sensor set-ups found in smartphones and low-to-medium-end cameras typically deploy a tactic such as Bayer Filtering to achieve a high megapixel count without actually needing to have an incredibly large number of sub-pixels.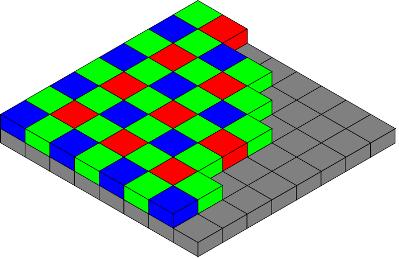 For example, a typical 12-megapixel OmniVision sensor will have 12 million pixels, each will be either red, green or blue as opposed to each containing its own RGB sub-pixels which would have resulted in 12 x 3 = 36, three times the pixel density. The image is then reconstructed through various and, often, due to the complexity and numerous artefacts, proprietary interpolation methods. So no single-sensor camera truly is what it claims to be.
Likewise, the 41 megapixels in Nokia's new technology 'PureView' deploys a custom colour filter. The sensor doesn't spit out a 41-megapixel image. The idea behind the new tech is to provide a 5-megapixel image that is incredibly sharp and crisp, and this is backed by a 35mm (equiv.) f/2.4 aperture Carl Zeiss lens and LED flash. Nokia is also claiming that with the tech it's possible to zoom-in up-to three times without any loss of quality. Essentially what the end user is receiving is an effect similar to a three-times optical zoom and a 5-megapixel image that behaves as though each pixel has three sub-pixels in the same physical location, removing all of the issues and artefacts typical of traditional Bayer filtering, offering something more in-line with a three-sensor SLR: quite the impressive feat.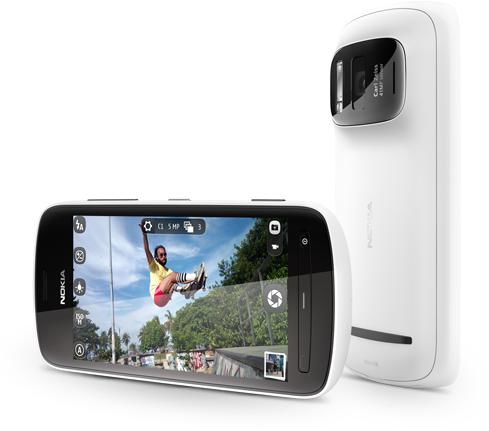 The device itself features a 1.3GHz single-core processor, 512MB RAM, 16GB of on-board storage and a 360 x 640 nHD display. Most interestingly the device will be sporting the Symbian Belle operating system as opposed to Windows Phone, though Nokia is hoping to bring its technology over to other devices in the future.
The phone will launch at €450 and is due on the market sometime in May.