Benchmarking site GFXBench has revealed the core specs of the Samsung Galaxy S5 Zoom, the next generation of the company's camera-centric Galaxy S4 Zoom. The site details the software, processor, display, graphics and all-important camera in this new hybrid smartphone/point and shoot.
The Samsung Galaxy S5 Zoom is said to be powered by an Exynos 5 hexa-core CPU running at 1,300MHz accompanied by 2GB RAM. A 19MP image sensor with an output resolution of 5184 x 3888 pixels and capable of full HD video recording is specified, a supplementary 2MP front facing camera is also present. The listing suggests that the device will not feature HDR rich tone on its rear camera but will have other standard features such as face detection and touch-to-focus.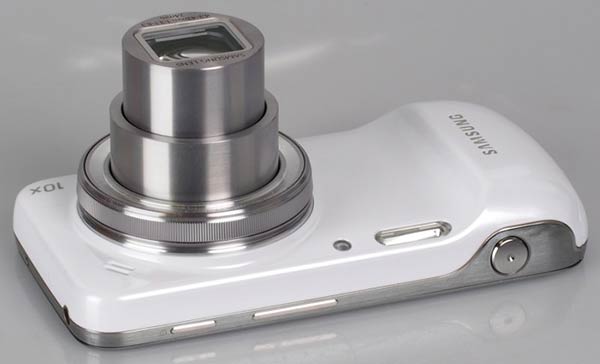 The Samsung Galaxy S4 Zoom
Missing from the benchmark is any indication of whether the device has optical zoom capability. Obviously that isn't important to a smartphone benchmark but it is a headline feature of the Galaxy SX Zoom range offerings. If the lens remains the same as its Galaxy S4 Zoom predecessor it will offer a 10x optical zoom with an aperture range of f/3.1 to f/6.3.
On the other side of the upcoming Galaxy S5 Zoom the display has been significantly improved, sporting a 4.8-inch 1280 x 720 multi-touch Super AMOLED display (rather than the 4.3-inch 960 x 540 pixel screen on the S4 Zoom) which allows native HD video playback. Samsung provides 16GB of built-in storage and the device may even support up to 128GB via its microSD card slot. In the leaked benchmark tests the device ran the latest Android OS, version 4.4.2 KitKat.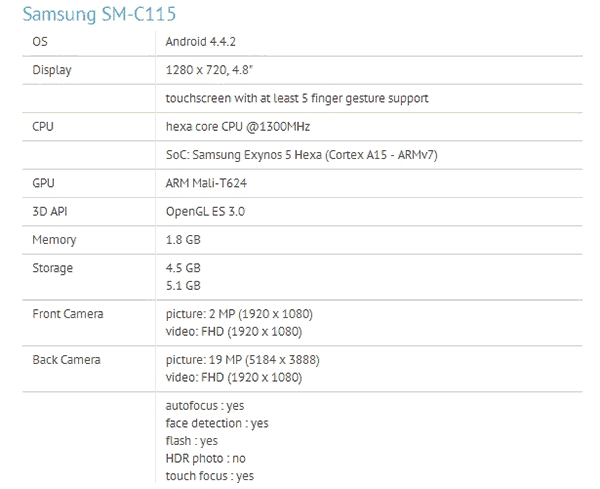 The Galaxy S5 Zoom is expected to be just one of many variations of the company's Galaxy S5 flagship and it is thought that it will be unveiled in May 2014 and released in July, around the same time as the S4 Zoom was released last year.
So far as we can see it's an incremental update to this photo-orientated smartphone series. However without knowing the lens details – a significant specification on this device – it's hard to say what kind of upgrade the S5 Zoom represents.
In other unconventional hybrid Samsung smartphone news the Galaxy Beam 2 appears to have gone through certification in China.