Sony, which recently revealed that it is considering an exit of the smartphone market, has accidentally outed its upcoming Xperia Z4 Tablet ahead of any official fanfare. The Japanese tech company let slip the tablet details via its own Xperia Lounge app, confirming that the tablet will debut on 3rd March at the MWC in Barcelona.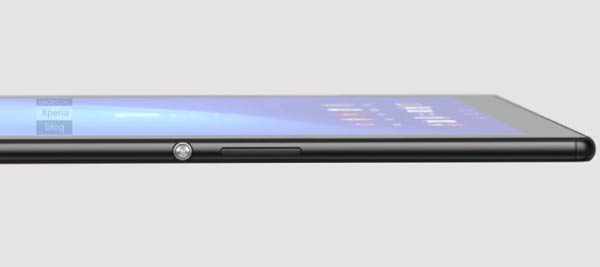 Aesthetically, the Xperia Z4 Tablet looks very similar to its predecessor, the Z3 Tablet, with rounded metal edges and a slim profile. However the listing, which has now been removed, didn't provide any technical specifications besides that it will feature a 2K display alongside the "latest ultra fast processor". Sony also remembered to tout its "industry leading battery performance", which has been seen, in its Z3 range of products, to be an attractive feature when compared to flagships from rivals.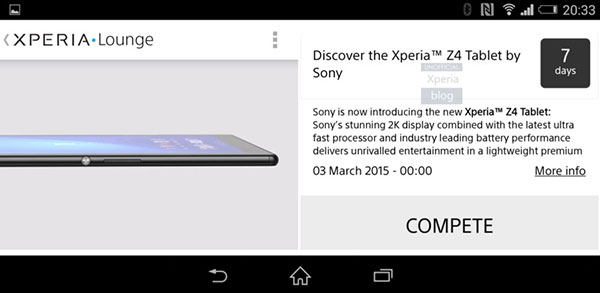 Since the leak came directly from Sony, the source of the information looks to be pretty reliable. It appears that the device may be a 10-inch tablet, and is likely to be accompanied by smartphones of the same family name. We are unsure whether the smartphones will be announced during MWC or at a later time, but are expecting the new Z4 range to come loaded with Android Lollipop straight out of the box.
The slim-looking tablet looks to be just as thin as the Xperia Z3 Compact Tablet, an 8-inch slate which measures only 6.5mm thick. Going by Sony's tradition, it is almost certain that the device will carry IP ratings for water and dust resistance. Of course, we will keep you up to date with other information regarding official specs, hardware features and pricing once the tablet and any associated smartphones are launched.