The previously rumoured upcoming Samsung Galaxy S4 Zoom smartphone has been pictured in leaked photos and renders over the weekend. This smartphone's forte will be its imaging capabilities and it will boast a 16MP rear facing camera featuring optical zoom. If you thought last week's leaked photos of Nokia's upcoming EOS 41MP smartphone revealed an ugly, lumpy device then you will probably find Samsung's latest imaging-centric effort to be even more unpleasant.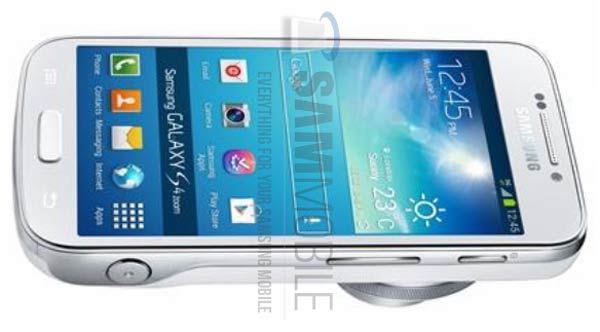 SamMobile released its pictures of the Samsung Galaxy S4 Zoom first, in a weekend exclusive. The site said that this will be one of the devices shown at Samsung's show in London on 20th June. Also some specs were published, as follows;
Samsung Galaxy S4 Zoom specifications
1.6 GHz dual-core processor
4.3-inch qHD (960 x 540) Super AMOLED display
16 MP Rear camera with optical zoom, shutter button, zoom buttons
8GB internal storage, add up to 64GB via microSD
Bluetooth 4.0 LE, Wi-Fi 802.11 a/b/g/n, A-GPS
Android 4.2.2 Jelly Bean plus Touch-Wiz Nature UX interface
The specs on SamMobile fail to mention something I wondered immediately about this device; what optical zoom is on offer here? Also my second thoughts were – how much thicker is this than say the otherwise similar Samsung Galaxy S4 Mini? The mini measures 124.6 x 61.3 x 8.94mm so this Galaxy Zoom will be similar in two of those dimensions but looks like it could be around 30mm thick.

Looking at Samsung's current range on "ultra slim cameras" I found an example of the Samsung ST95 16.2 Megapixel Ultra-Slim Digital Camera which is 17mm in thickness and sports a 16MP sensor and 5x optical zoom. If this were literally taped to a Samsung Galaxy S4 Mini the combined thickness would be 26mm. So Samsung's combined device with a similar optical zoom offering should be less than this - but doesn't really look it from these pictures and renders.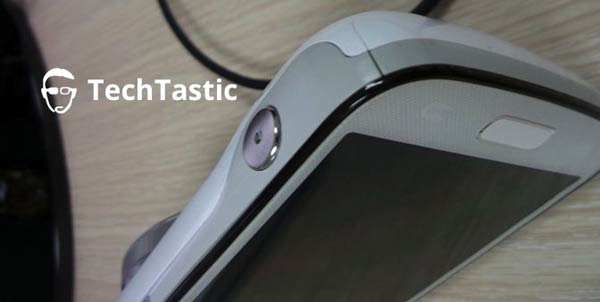 As a reminder, Samsung released the Galaxy Camera last year which according to the published spec was 19.1mm thick but in actuality was 35mm thick with fully lens closed, as measured by Mobile Gazette.
Is anyone very interested in this Galaxy S4 Zoom, optical zoom equipped smartphone offering from Samsung?