Since it was first demonstrated at the MWC in Barcelona, we knew it was coming, however, Samsung's GALAXY Note 10.1 has had a few changes made along the way and now release of the Wacom pen-equipped tablet device appears immanent.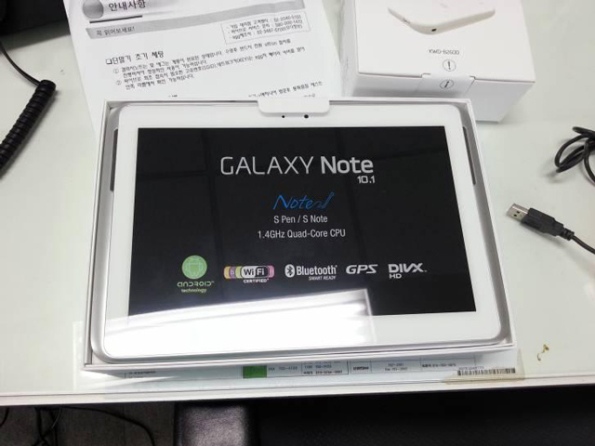 Most recently, an advertisement for the new tablet had been leaked, revealing that the device has received a GALAXY S III makeover, featuring a similar combination of white and silver. Though the advert has since been taken down, Korean news site, The Brave Post, has managed to place its hands on Samsung's latest piece of kit, revealing that the device will indeed feature a quad-core 1.4GHz Exynos CPU, 2GB of RAM and most interestingly, support for HSPA+ 3G internet.
It has been suggested by The Brave Post, that the device also features the ability to extend phone functionality, acting as a speakerphone and message access point, perhaps making use of either the HSPA+ connection or more likely, the Bluetooth Smart Ready certification.
We know that Samsung will make an announcement on August 15th, however this could be for the rumoured GALAXY Note II, though, one thing is clear and, it's that the GALAXY Note 10.1 is ready and will land soon. The question for shoppers on the lookout for a tablet with an accurate pen is, perhaps, whether to take the plunge and go for a cheaper 720p GALAXY Note 10.1 with Wacom tech or, wait for a considerable time for Microsoft's Surface Pro, which features a 1080p display, in-house 600dpi pen tech and a full copy of Windows 8 Pro. Tough choice.