Software
Though the MK Glow can be used as a plug-and-play device, you need to download and install the accompanying software utility from Roccat.org to access the board's complete feature set and obtain the latest available firmware (v1.24 at the time of writing).
Roccat's utility should look familiar to anyone who's already accustomed to the company's peripherals. Key features are split across multiple pages, each navigated through a tab at the top, and on the whole everything is reasonably easy to access and presented logically.
The first screen provides all of the core configuration options, starting with the Caps Lock key, which can be disabled, set to function as normal, or configured as Easy-Shift. In this latter mode, Caps Lock serves as a toggle for accessing a secondary function on almost every available key, effectively doubling the number of key presses available. If you're using other compatible Roccat products - a mouse, for example - built-in Roccat Talk compatibility can also be harnessed so that Easy-Shift toggles between primary and secondary functions on all connected peripherals.
Elsewhere, disabling the Windows key is as simple as unchecking a box, sound feedback is available for certain functions, and backlight brightness can also be controlled through the software. The hardware doesn't offer an ambient light sensor, but the software includes a handy feature that lets you automatically dim or disable the illumination after a user-defined period of inactivity.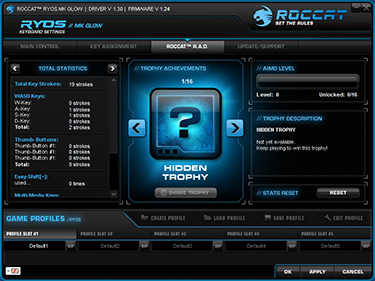 The second configuration page is devoted entirely to individual key assignment - and remember, almost every key can be given two functions via Easy-Shift (Escape, Function and Caps Lock being the only exemptions).
The Macro Manager is also easy to use, but we'd like to see Roccat include a tutorial for users who are unfamiliar with the process. Furthermore, the company needs to spruce-up its pre-configured macros - the list of games, which includes Battlefield 3 and Modern Warfare 2, is beginning to look outdated.
With so many options available, it's good to know that the Ryos MK has 2MB of onboard flash memory to store your configuration settings, and there's also a built-in ARM Cortex processor that's tasked with handling keystrokes and macros without impacting resources on the host system.
As has been the case with most recent Roccat peripherals, an achievement system is also implemented. It's merely a bit of fun, but it's nonetheless interesting to keep count of exactly how much button-mashing you're doing.
Conclusion
Mechanical gaming keyboards typically don't come cheap, but in the £120 Ryos MK Glow, Roccat has crammed-in enough functionality to appeal to the hearts and minds of high-end gamers.
The specification alone should be enough to attract the target audience. With 113 illuminated keys, Cherry MX switches, N-key rollover, onboard memory, five dedicated macro keys and a wealth of configuration options championed by Easy-Shift, this is one of the most flexible gaming keyboards available today.
Introduced as a mechanical successor to the already-strong Isku, the Ryos MK Glow is noteworthy upgrade that carries only one major caveat: is Black the right flavour of Cherry MX switch for you? It's a personal preference, but we'd step up to the Ryos MK Pro just to be able to have Cherry MX Reds.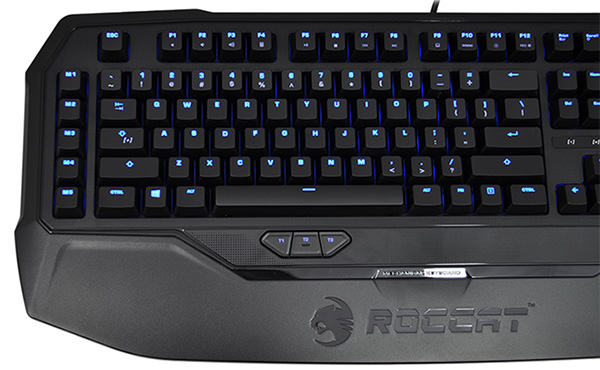 The Good
Bright, individually backlit keys
Easy-Shift secondary key functions
Large, comfortable palm rest
User-friendly software utility
Full mechanical layout
N-key rollover
The Bad
Cherry MX Black won't be for everyone
Bit on the bulky side
HEXUS.awards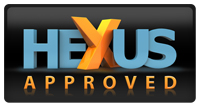 Roccat Ryos MK Glow
HEXUS.where2buy
The Roccat Ryos MK Glow mechanical gaming keyboard is available to order from Scan Computers*.
HEXUS.right2reply
At HEXUS, we invite the companies whose products we test to comment on our articles. If any company representatives for the products reviewed choose to respond, we'll publish their commentary here verbatim.