Microsoft has dripped quite a bit of Project Scarlett information out previously. It teased the next gen console first back at E3 this summer, and at that time it was surprising to learn as much as we did about the custom SoC from AMD that would power it. More recently industry insider sources spoke of Microsoft readying a two-pronged attack on the next gen console market as it is expected to release two consoles for Holiday 2020, not just one. The talk is that there will be a top-end Anaconda, cheaper disc-less Lockhart, echoing the current gen lineup.
Microsoft's Phil Spencer took to the stage at The Game Awards yesterday evening to turn up the pre-launch teasing to a new level. First of all the next gen console previously known as Project Scarlett will be sold as the Xbox Series X. The use of 'series' would appear to confirm there will be at least two variants as mentioned in the intro.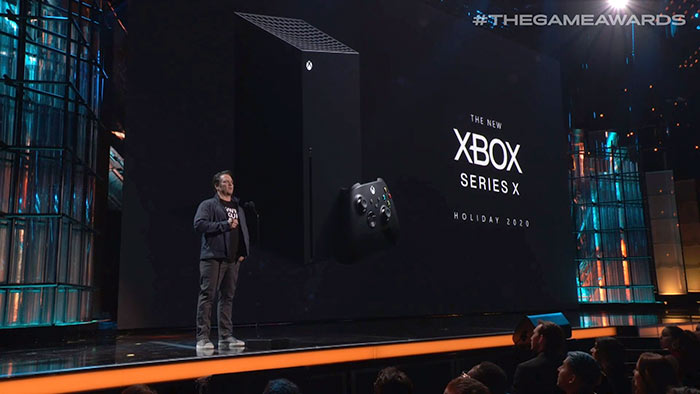 Of course the Xbox Series X will be the "fastest, most powerful console ever and set a new bar for performance," from Microsoft. It will bring an excellent level of backwards compatibility with it too "allowing you to bring your gaming legacy, thousands of games from three generations and more forward with you," wrote Spencer on the Xbox Wire.
On the hardware side, Spencer said that the new Xbox Series X will have four times the processing power of the Xbox One X, but it is based on modern efficient technology meaning it will be no louder in operation than the current Xbox One X. With this muscle the Xbox Series X will be able to handle 4K visuals at 60 frames per second, and potentially up to 120FPS plus VRR and VRS support up to 8K. Its custom processor has hardware-accelerated ray tracing enabled too. Complementing the modern Zen 2 and RDNA architecture of the processor will be a afst SSD to "virtually eliminate load times".
From my measurements, using the ODD slot as a reference (12cm plus some wiggle room), I estimate that the Xbox Series X measures 27cm x 14cm x 14cm. It can be stood as seen in the photos with its single hot air expelling fan at the top, or can work in horizontal mode. The design aesthetics are quite a contrast to Sony's PS5 dev kit.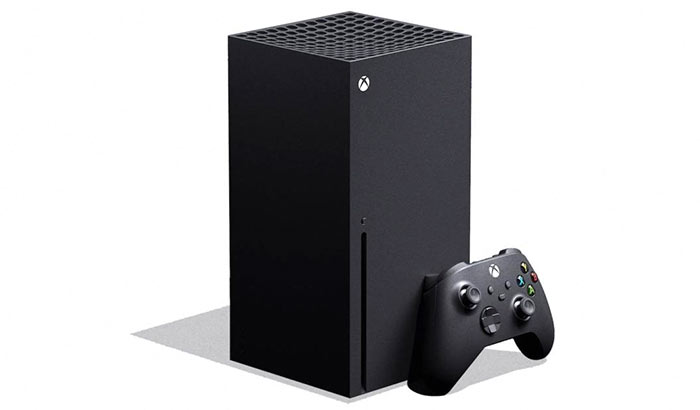 A new Xbox Wireless Controller was unveiled alongside the Xbox Series X. Microsoft says it has refined the size and shape of its controller for an even wider audience. Major changes include the advanced D-pad derived from the Xbox Elite Series 2 Wireless Controller, plus a new Share button for screenshots and clips. On the topic of controls, Microsoft has worked to minimise latency using tech such as Auto Low Latency Mode (ALLM) and giving developers new functionality like Dynamic Latency Input (DLI).
For new content Microsoft assures that its 15 Xbox Game Studios "are developing the largest and most creatively diverse lineup of Xbox exclusive games in our history". The 2020 charge will be lead by Halo Infinite. For a taste of things to come Microsoft unveiled Senua's Saga: Hellblade II. This is a sequel to the award-winning Hellblade: Senua's Sacrifice from developers Ninja Theory - "the game is being built to leverage the full power of Xbox Series X," says Microsoft. Footage shared below is said to be "captured entirely in engine".