We have previously reported upon Xbox One keyboard and mouse support, most recently back in September. Now this landmark change to the console's input method possibilities is almost available. As announced at the XO18 in Mexico City this weekend, support for mouse and keyboard input on Xbox One will arrive on select titles from Wednesday 14th November. Microsoft and its developer partners promise the implementation will provide a "fair and fun experience for fans".
Initially Fortnite and Warframe will offer Xbox One experiences using a keyboard/mouse setup. In Fortnite it has already been revealed that for fairness keyboard/mouse players will be matched up with the same. Later in November support for Bomber Crew, Deep Rock Galactic, Strange Brigade, Vermintide 2, War Thunder and X-Morph Defense will arrive. Support in Children of Morta, DayZ, Minion Master, Moonlighter, Vigor, Warface, and Wargroove is promised "in the future".
Microsoft says that "the best mouse and keyboard experience on Xbox One will be available through Designed for Xbox mice and keyboards". It reasons that these devices will be designed for living room or desktop scenarios, come equipped with a dedicated Xbox key, and support the new Xbox Dynamic Lighting features - and thus fit the bill better than off the shelf PC targeted alternatives.
Razer is going to be the exclusive partner to ship a Designed for Xbox mouse and keyboard and will formally introduce the product at CES in January. We didn't get to see one of these custom made devices at XO18, but Razer CEO Min-Liang Tan did share some info on social media. On YouTube and Instagram, for example, he posted a 'Razer x Xbox - Coming Soon' video.
Not a lot was revealed we just saw some incidental shots of existing Razer keyboard LEDs animating, the Razer factory keyswitch testing setup, and the video ended with the promise of a full CES 2019 reveal. If I had to guess I would say that the Xbox One keyboard design will take some cues from the Razer Turret lapboard. HEXUS reviewed the Razer Turret, pictured below, back in June 2016.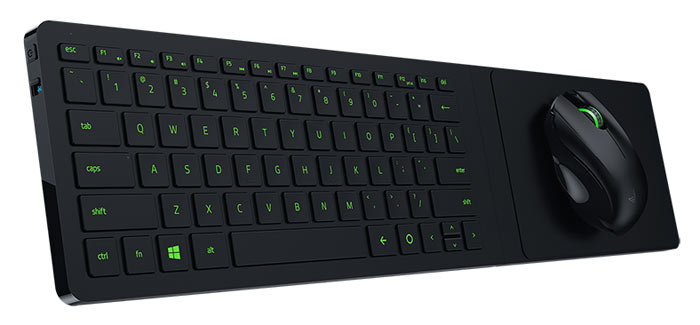 The CES 2019 kicks off on 8th January in Las Vegas.