It's still well over two months until Sid Meier's Civilization VI launches on PC. The game launches on 21st October. However, we are now able to take a look at "52 minutes of raw, unfiltered gameplay," thanks to a New York preview event captured by gaming magazine Polygon. The YouTube video is embedded below for your convenience.
In the video above you can see Civ 6 being played and a number of new mechanics introduced. Watching such a video can give a good feel for the new game but 2K and Firaxis have already conveniently bullet pointed the major changes and features in Civ 6. Notably city districts have their own hex segments, there is a completely new active research system, dynamic diplomacy allows interactions to change as things advance, combined arms expand on the 'one unit per tile' design, and enhanced multiplayer has been implemented to allow for various cooperation and competitive scenarios, finally informative new tutorials are provided to get new players up to speed quickly.
For those interested in more gameplay and in the particular qualities of the various civilizations in Civ 6 it is well worth a visit to the official YouTube channel for the game. Over recent weeks there have been new videos featuring China, the Aztecs, France, and Brazil published. Just a few hours ago a 1hr 28mins video was published showing Firaxis devs playing as Brazil.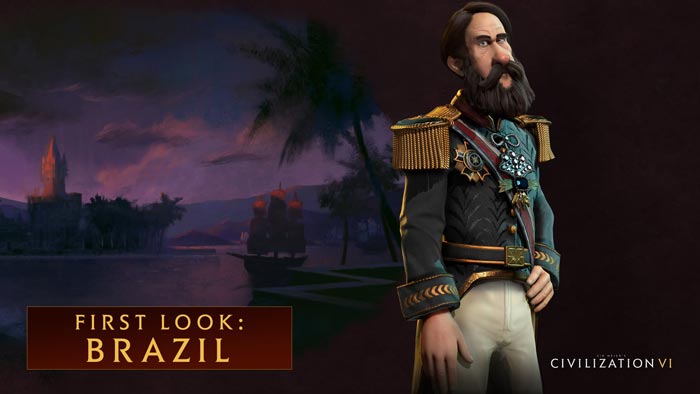 Sean Bean is the new voice of Civilization tech tree quotes.
Bean voiced the Civ 6 trailer, published at E3 a couple of months back, which naturally led to speculation that his voice would feature in the actual game. With these gameplay videos now published it is clear to hear that he is now the voice of the Civ 6 tech tree quotes. For an example, in the video atop of this article, you can fast forward to 13m 30sec to hear him say "Who deserves more credit than the wife of a coal miner?".
Previous historical quotation voiceovers were provided by Morgan Sheppard in Civ 5, and by Leonard Nimoy in Civ 4. Civ 6 will contain many more quotes than its predecessors as there is both a civics/culture and a science/technology skill tree.