The Humble Bundlers have launched their second collection of games from publisher 2K Games. The appropriately titled Humble 2K Bundle 2 offers the usual triple tier pricing structure, with gamers able to snag collections of games starting from $1 (£0.76), beat the average price to grab an even better collection, or go full throttle and buy the lot for $15 (£11.41) or more.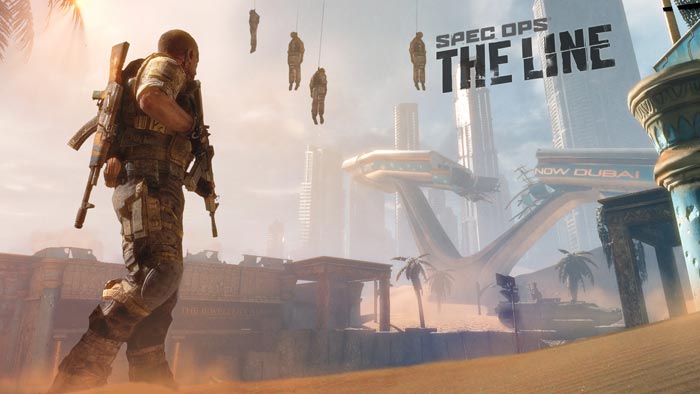 At the signature entry level price of $1 (£0.76) bundle buyers can grab The Darkness II, Spec Ops: The Line (shown above), and Duke Nukem Forever. At this level you also qualify for 10 per cent off Humble Monthly – if you are a new subscriber.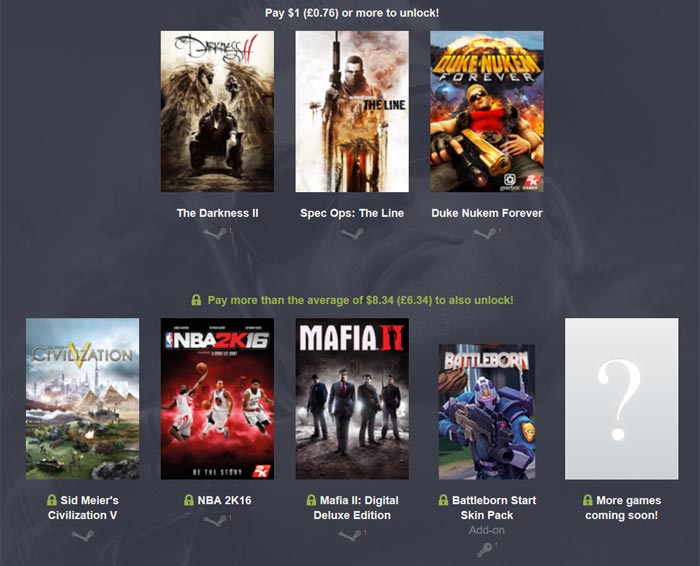 Beat the average price and you will be able to add Sid Meier's Civilization V, NBA 2K16, Mafia II Digital Deluxe Edition, and the Battleborn Start Skin Pack to your digital games catalogue. At the time of writing the average is $8.34 (£6.34). Included in this tier is 40 per cent off XCOM. With this middle tier there will be more games announced shortly.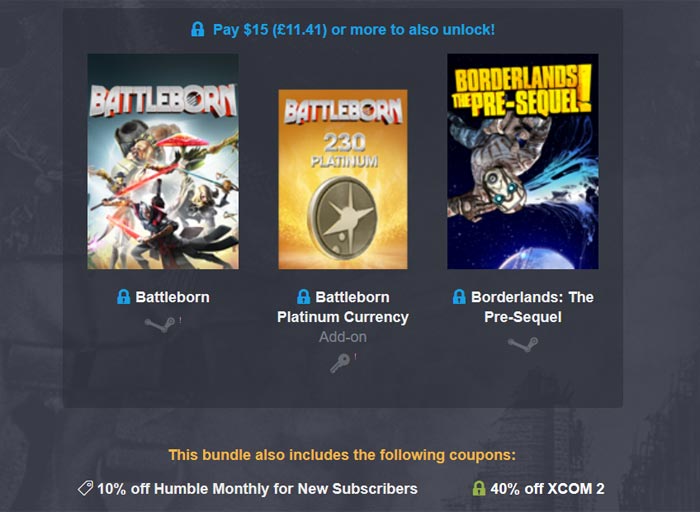 The top tier is priced at $15 (£11.41). If you cough up this amount (or more) you will get all the above plus Battleborn, Battleborn Platinum Currency, and Borderlands: The Pre-Sequel. According to the bean counters at Humble Bundle the complete Humble 2K Bundle 2 would usually cost as much as $320…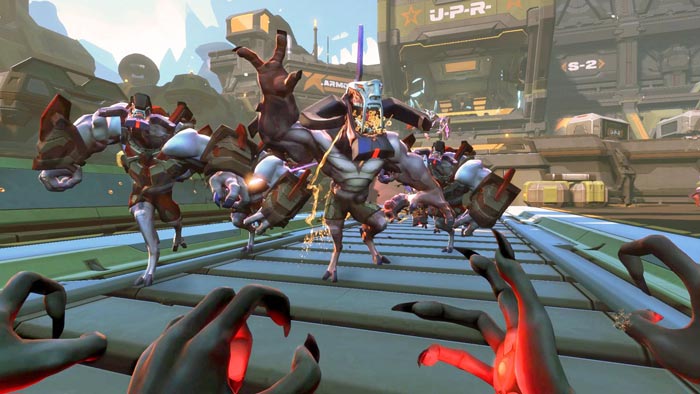 All the games in this bundle are redeemable on Steam and some are available for Mac and Linux too. Remember you can split your payment between the Humble Bundlers, 2K Games, Gamechanger, and a Paypal Giving Fund charity.