CD Projekt Red has published the trailer for its upcoming The Witcher 3: Wild Hunt - Blood and Wine expansion. In a break from established practice, the games development firm chose to publish its launch trailer a week ahead of the game expansion's release on 31st May. Fans of this popular open world monster slayer game will be eagerly waiting the 30+ hour adventure expansion teased in the video below.
Buyers of the Blood and Wine expansion will enter a new region, Toussaint, referred to as 'the land of summer', a remote valley untouched by wars. In the region there are wandering knights, noble ladies and magnificent wineries but now the kingdom is being shockingly torn apart by a series of savage massacres. The residents of Toussaint suspect that they may have strayed from 'the path of virtue' and are being punished by the gods with the arrival monsters of 'unspeakable evil' and ferocious beasts.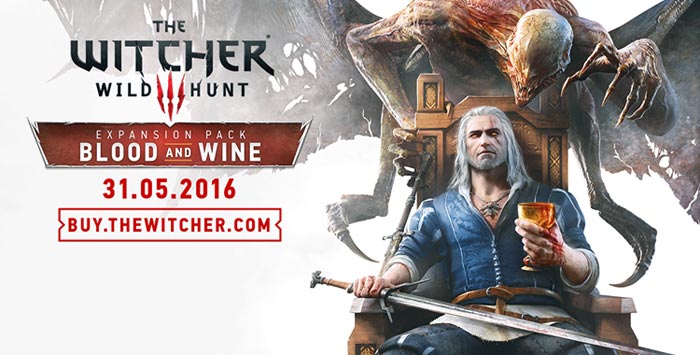 Due to the above terrible events, Geralt of Rivia the legendary monster slayer, has been called in and will take on his last great contract. The Blood and Wine expansion offers over 30 hours of adventure and is "full of dark deeds, unexpected twists, romance and deceit," say the developers.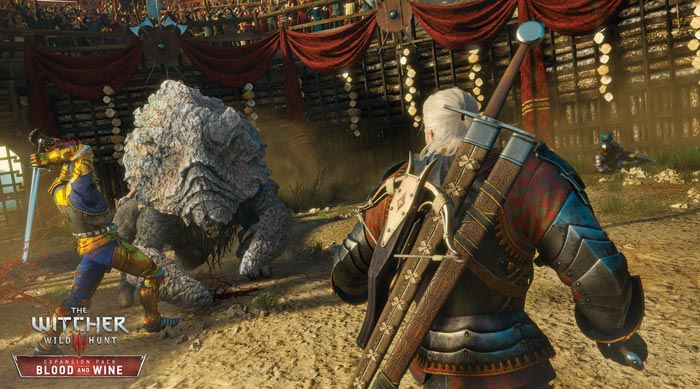 If the above trailer isn't enough to whet your appetite, you can have a browse through the Blood and Wine expansion screenshots that CDProjektRed uploaded on Friday at this link, and look through a previously published gallery here.