Bethesda has posted information regarding the scheduled release date for Dishonoured 2. This highly anticipated first-person adventure, action, and stealth game will launch on PC, PlayStation 4 and Xbox One on Friday the 11th November.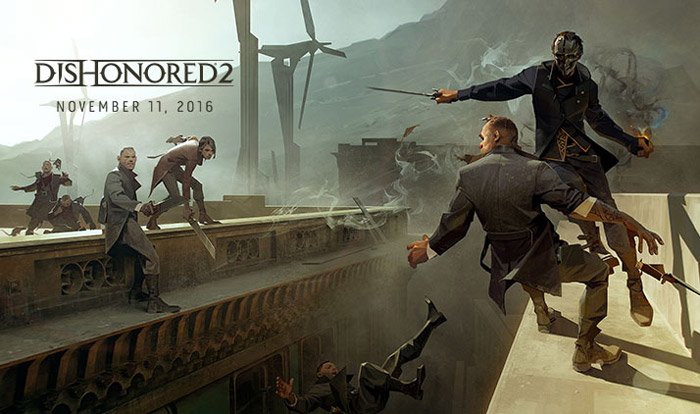 Dishonoured 2 was revealed at E3 last year but we will have to wait until E3 this year for the gameplay world premiere. The upcoming Bethesda E3 2016 Showcase will include further information and videos of gameplay from Dishonoured 2. For those who can't attend the Los Angeles, California-based event, it will be streamed live on both Twitch and YouTube. The Bethesda E3 2016 Showcase is scheduled for 7pm PST (3am BST) on 7th June.
In the new game you will again play the supernatural assassin role, this time as either Empress Emily Kaldwin, or the Royal Protector, Corvo Attano. The introduction of the female playable character will bring a new dimension to the gameplay on offer. Players will use their own intuition to decide between stealth, brutal combat, or switching/blending both these techniques in order to succeed. Bethesda says that the story will respond to your choices throughout the game and different playthroughs will retain interest thanks to the various possible outcomes of the missions you undertake.
To recap what we know, and have seen previously, in the lead up to E3 next month, have a look at a pair of Dishonoured 2 videos from last year, embedded above and below.