Bethesda has announced that the Fallout 4 - Mods Open Beta for PC is now available, for free, via Steam. In a blog post, discussing the new software Creation Kit, Bethesda says how enabling gamers to modify its games helps make them "much more special". PC gamers will be able to create new quests, environments, characters, dialogue, outfits, weapons, and so on, enhancing and taking Fallout 4 in "amazing and surprising new directions".
Whether you have used this kind of software previously or not, you may be happy to hear that the Creation Kit is "easier and more accessible than ever before," and that applies to both creators and players. For this kind of accessibility you might expect a cut down or simplified interface but it is said to be "the same tool" the Bethesda Game Studios developers used to create Fallout 4.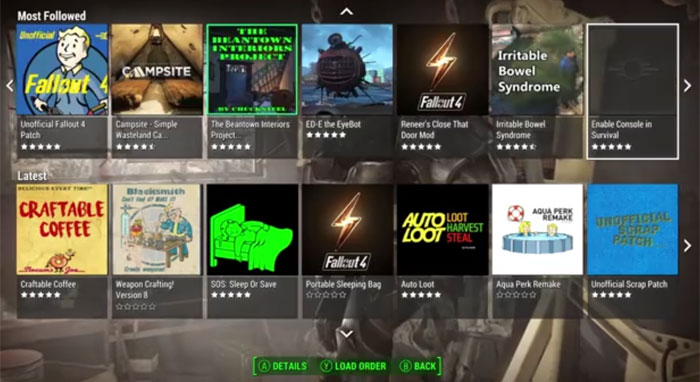 To get started with the Creator Kit and Fallout 4 Mods you must access the 1.5 Update Beta in Steam by following these bullet points:
Log into Steam
Right Click on Fallout 4 in your Library
Select Properties
Select Betas
A drop down menu will appear. Select beta
Wait a few minutes and Fallout 4 should update
When done, Fallout 4 should appear as Fallout 4 [Beta] in your Library
Then you need to download the Creation Kit via the Bethesda.net launcher (exe). Following that installation you will be able to browse and search for the latest and greatest Mods, choose your favourites, post feedback, and install them – all within the game. You will find Mods in the main menu. Mods loading (not creation) will be coming to Xbox One in May and PlayStation 4 in June.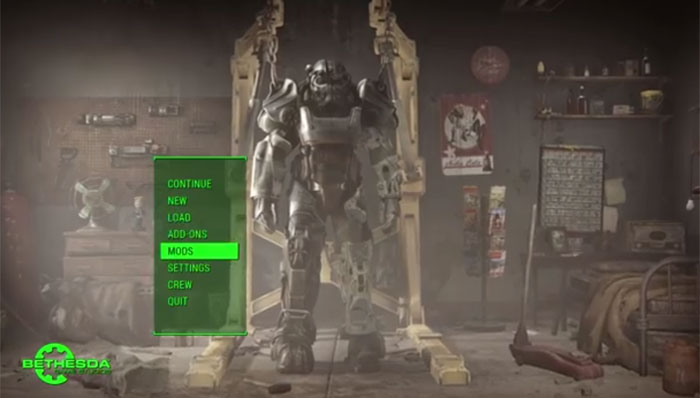 If you are interested in Mod creation Bethesda encourages you to head over to the Creation Kit Wiki site for tips on creation, online documentation and other help.