The second DLC add-on for Fallout 4 is released worldwide next Tuesday, 12th April. Wasteland Workshop isn't a traditional DLC with new missions and so on; rather it allows owners to design and set cages and traps for wasteland wandering beasts and provides new design options for your homes and settlements. Captured beasts can be set to fight against each other, or settlers, or tamed for some other use.
In the video embedded above you can see the player customising their home, inside and out, with new structures and traps for unwanted guests. You also get to see some of the possible fun to be had by capturing wasteland beasts.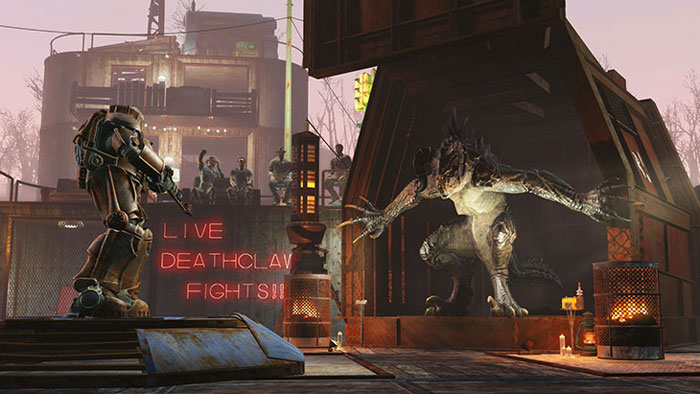 We first heard about the trio of Fallout 4 DLC packs we know about now back in February. Already Bethesda has unleashed the Automatron DLC ($9.99 / £7.99), last month. Wasteland Workshop is the cheapest of the DLC we know about, priced at $4.99 / £3.99. The Far Harbour DLC is the last of the trio, scheduled for a May release, and features "the largest landmass for an add-on that we've ever created, filled with new faction quests, settlements, lethal creatures and dungeons". Far Harbour is thus to be rather pricy when bought outside the season pass, at $24.99 / £19.99 on its own.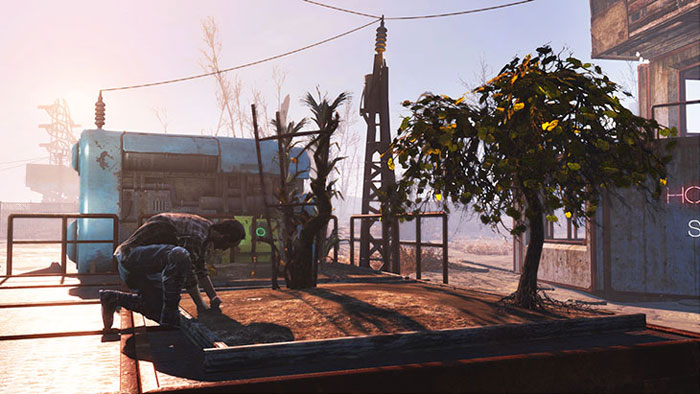 The above DLC is all on its way to Xbox One, PlayStation 4 and PC. However other important software updates and extensions will be coming during the year such as the Creation Kit. This software toolkit will allow you to create mods on the PC and then share and play them across all platforms, including consoles.