Bethesda has published the official trailer for Fallout 4's first DLC expansion pack. The Automatron DLC is launching in just a few days time and fans of Fallout 4 can now enjoy an audio/visual overview, providing a taste of what lies ahead. See below.
As you can see above, Automatron is a robot centric adventure expansion pack. The residents of the Commonwealth have become increasingly under attack from hordes of evil robots, and something needs to be done. Your strategy will be to fight your way to the source and confront the creator of these malignant robot masses – the Mechanist. If that means destroying scores of combat-ready robots in your quest, so be it. To help you succeed you can harvest parts from your wasted foes and build and mod your own robot companions.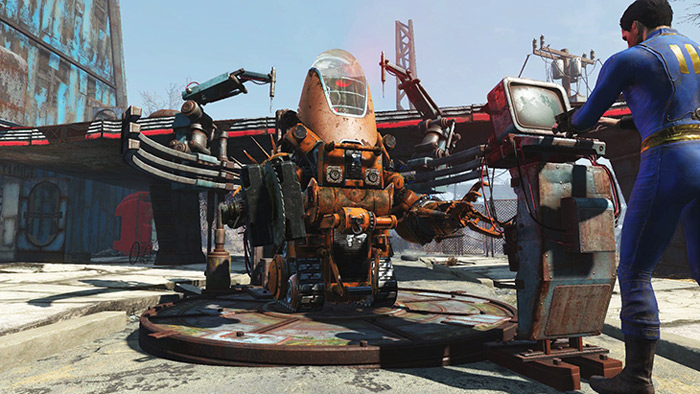 A Bethesda blog post describes the fun of choosing from "hundreds of mods; mixing limbs, armour, abilities, and weapons such as the all-new lightning chain gun". It's not just the capabilities of your custom robots that can be changed, you also can give them custom paint jobs and custom voices.
Automatron is the first of three planned DLC packs we know about. After the 22nd March launch of Automatron, you will only have to wait until April for Wasteland Workshop. Then, in May, you will be able to travel to Maine for Far Harbour, said to be "the largest landmass Bethesda Game Studios has ever created for post-release content". DLC isn't the only way Bethesda is expanding Fallout 4, the developers also plan free updates to introduce Survival Mode and a mod creation 'Creation Kit' for PC users (users created mods can be shared later on other platforms).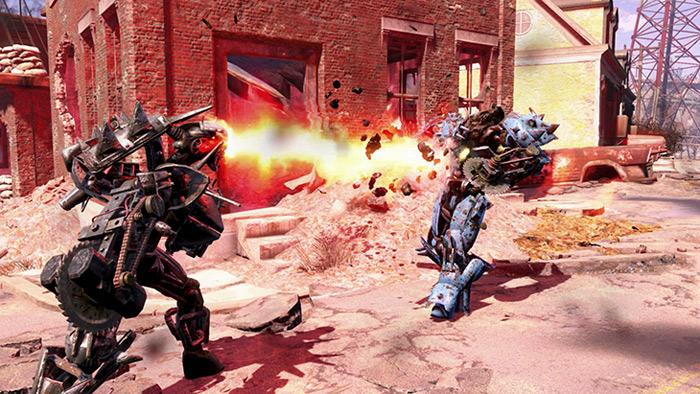 The Automatron DLC costs £7.99 in the UK but can optionally be had as part of the Fallout 4 Season Pass.