Bethesda has announced the availability of the all-new DOOM. The highly anticipated title will arrive worldwide on Friday 13th May, simultaneously on PC, Xbox One, and PlayStation 4. Coinciding with this announcement pre-orders have opened for the game and a Campaign Trailer video has been published.
"May contain content inappropriate for children"
In the game you will play as the iconic DOOM Marine. Having awoken to learn that the Union Aerospace Corporation's research facility on Mars has been overrun by hordes of demons you embark on a mission to simply "kill them all" using an arsenal of futuristic and iconic guns plus an advanced cutting, thumping, stomping melee system. Looking at the trailer video, embedded above, gives you a brief but violent introduction to the squelching blood and guts single player campaign action.
If you are interested in a slice of DOOM, pre-orders are available now. A standard edition costs $60 and includes an exclusive pre-order bonus of a 'demon multiplayer pack'. This pack includes armour, skins, metallic paint, logo patterns and six Hack Modules, described as "one-time, consumable perks that can give you the edge you need in a multiplayer match". The game features the campaign mode, id Multiplayer arena-based combat modes, and DOOM SnapMap game and level editor software.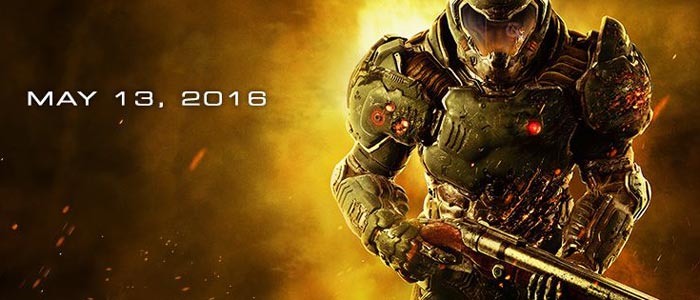 A Collector's Edition of DOOM is also available. Those who opt for this $120 pack will receive all the above plus "an exclusive, fully-realized 12-inch tall collector's statue of one of DOOM's most iconic demons: the Revenant". This monstrous statuette contains a slow spinning LED lit fan in the base for eerie lighting effects. The Collector's Edition is apparently limited and comes in a metal case.