Bethesda E3 2016 Showcase
Last year saw Bethesda make a debut showcase appearance at the E3 entertainment show in Los Angeles. It used the event, as many expected, as a platform to launch the long awaited and highly anticipated Fallout 4, which was subsequently released in November. However that wasn't the only bullet in its gun, Bethesda is also the publisher of other high profile games such as Wolfenstein, Doom, Dishonored and the Elder Scrolls series.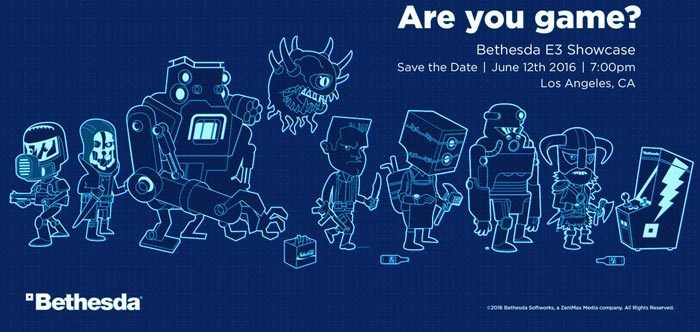 Last night Bethesda announced that it would again be hosting a Showcase event at E3. Via Twitter an invitation of sorts was published asking "Are you game?". The accompanying illustration, as above, features a wide range of Bethesda game caricatures. Games industry magazine Polygon reckons that this year's event will focus on Doom and Dishonored 2, plus DLC for Fallout 4.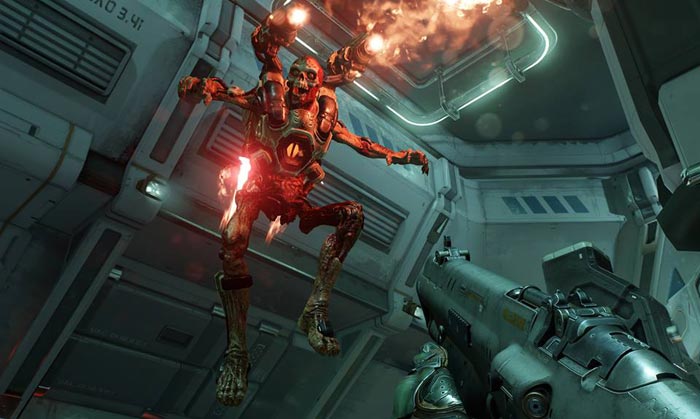 Fallout 4 patch 1.3
The 1.3 update for Fallout 4 is now available as an automatic download for all PC users on Steam. This update brings several new features plus PC-specific enhancements, says the Bethesda Blog. Of course it also brings along various bug fixes and gameplay tweaks.
New features in patch 1.3 are as follows:
New ambient occlusion setting, HBAO+ (PC)
New weapon debris effects (PC - Nvidia cards)
Added status menu for settlers in your settlements
Added ability to rotate an object you are holding with left/right triggers and pressing down on left thumbstick lets you switch the rotating axis
Improved "ESDF" keys remapping support while in Workshop mode (PC)
If you are a Fallout 4 fan you will probably also want to scan through the long list of Quest fixes, Gameplay fixes and Workshop fixes. Fallout 4 1.3 Update will also arrive on Xbox One and PlayStation 4, later this week.