Blizzard Entertainment has announced that the second expansion for StarCraft 2 will launch on the 10th November. The original game, StarCraft 2: Wings of Liberty, began with a focus on the Terrans and was followed in 2013 by the Heart of the Swarm expansion which featured the story of the Zerg. In under a month's time the Legacy of the Void expansion will complete the trilogy of factional perspectives.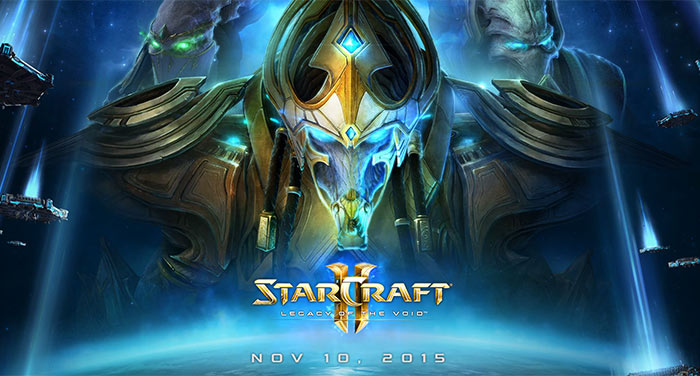 The StarCraft 2 World Championships Series Season 3 Finals took place in Krakow, Poland last night and Blizzard chose this event to announce the new expansion and publish the cinematic trailer, embedded below.
The story behind this expansion is the retaking of the Protoss home world of Aiur from the Zerg swarm. After years in preparation Hierarch Artanis, leader of the mighty Protoss race, has raised a powerful fleet of warships known as the Golden Armada. But he will first need to reunite the Protoss to be successful.
Thus StarCraft 2: Legacy of the Void brings a new single player campaign story – but there is more than that. This final expansion also intros Archon Mode, which allows a pair of players to share ownership of a single base while doing battle against two enemies. There is a brand new co-op mode called Allied Commanders where you partner up with another player to complete objective-driven missions. The expansion intros six new multiplayer units (two for each race), for you to utilise in your struggle for supremacy.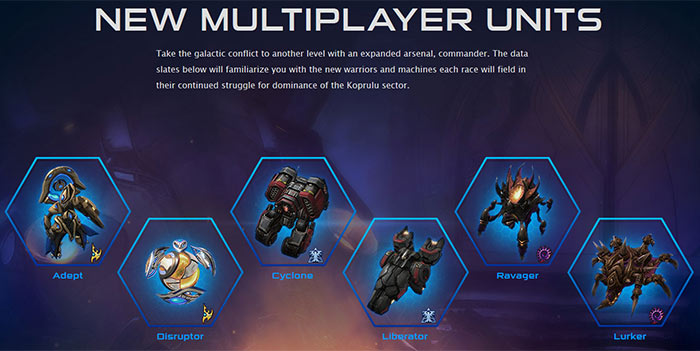 Last but by no means least "Legacy of the Void provides an epic conclusion to a story more than 17 years in the making," said Mike Morhaime, CEO and co-founder of Blizzard Entertainment. With the expansion players will witness the ultimate fates of Terran hero Jim Raynor, and Kerrigan, the Zerg Queen of Blades.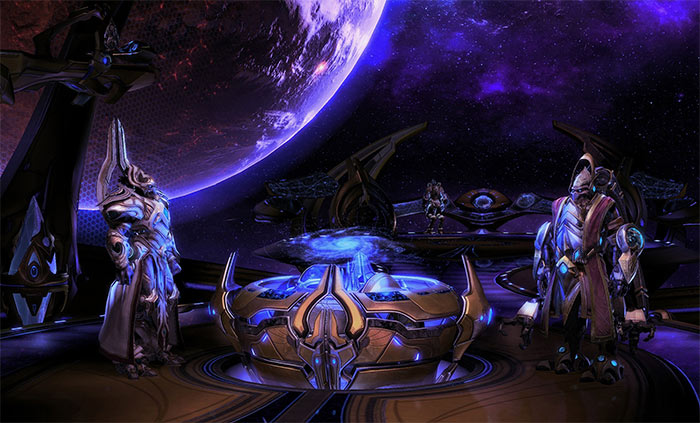 Those who decide to pre-purchase can get instant Beta access and enjoy three "epic" prologue 'Whispers of Oblivion' prologue missions. Note that Legacy of the Void will be a standalone experience that does not require players to own StarCraft II: Wings of Liberty or Heart of the Swarm, which are also now available as standalone games. The new game will be available on 10th November on PC and Mac.