The new Assassin's Creed game is set in London during the industrial revolution. Assassin's Creed Syndicate introduces brother and sister assassins which you can switch between during your open world adventures. The new game picks up 75 years after the previous instalment. You will be fighting on behalf of London's enslaved working class. In other Ubisoft games news Tom Clancy's The Division has been delayed again, this time to the first calendar quarter of 2016.
Assassin's Creed Syndicate introduces both class warfare and gang warfare to the series. As the official Ubisoft release describes it: "London. 1868. The Industrial Revolution. An age of invention and prosperity, built on the backs of working class slaves. As gangster assassin Jacob Frye, you will recruit your gang to fight for justice on behalf of the oppressed working class. Lead the underworld to take back London in a visceral adventure filled with action, intrigue and brutal combat."

Accompanying the official launch trailer, Ubisoft has published a Gameplay Walkthough, showing us over nine minutes of action from the game as it is played. There are seven London boroughs to enjoy and travel around in horse & carriage and trains. You gain control of each of the boroughs in the game by defeating the rival gangs in each of them.
During the game you will be able to switch from playing Jacob Frye to his twin sister Evie. She is also an assassin who specialises in a "silent, swift, invisible strike." The weapons available at your disposal include the kukri knife, brass knuckles, and sword cane. You can also run over enemies in your carriage. Ubisoft shows off the new rope launcher which will help you scale buildings and take enemies by surprise.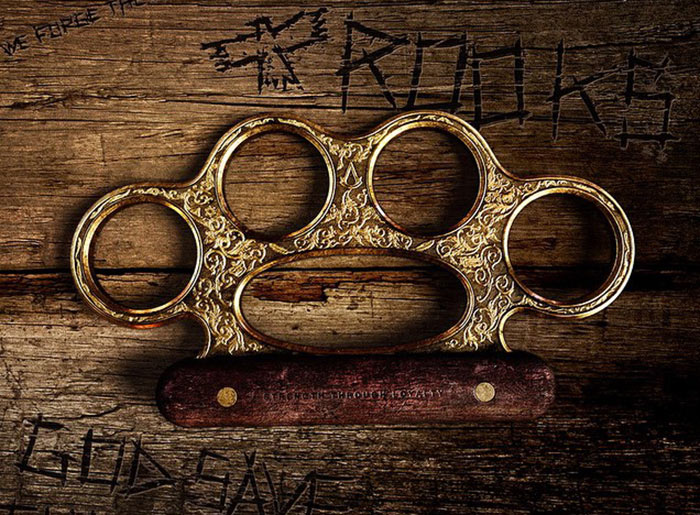 Assassin's Creed Syndicate will be available on Xbox One, PS4 and PC from 23rd October, 2015.
As mentioned in the intro, we have some other Ubisoft news just in. Buried on page 19 of Ubisoft's FY15 earnings presentation is a statement which says that Tom Clancy's The Division, the "highly anticipated open-world MMO RPG," will be released in the first calendar quarter of 2016. We've been reporting news on this game with "amazing graphics," courtesy of the Snowdrop Engine since 2013 and it was due this year after a previous delay.