Bethesda Softworks has just announced an "all-new standalone prequel" to last year's Wolfenstein: The New Order. The title, dubbed Wolfenstein: The Old Blood, is being developed by MachineGames, and will be released on the Xbox One, PS4 and PC on 5th May 2015, according to a press release.
The game is set shortly before the events of last year's well received title, taking place in 1946 when the Nazis are 'on the brink of winning WWII'. It follows the story of series protagonist BJ Blazkowicz during his mission in Bavaria, an adventure which spans eight chapters and two interconnected stories (released together) that will lead into the events of Wolfenstein: The New Order.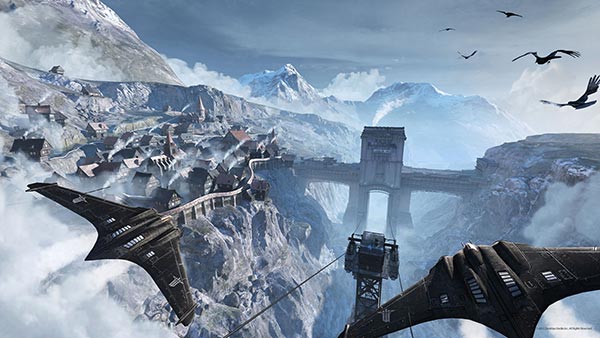 Part one of The Old Blood prequel, Rudi Jäger and the Den of Wolves, will see BJ Blazkowicz break into Castle Wolfenstein and battle against a maniacal prison warden as he attempts to steal the coordinates to General Deathshead's compound. The second part, named The Dark Secrets of Helga Von Schabbs, will take Blazkowicz to the city of Wulfburg, where he encounters a deranged Nazi archaeologist experimenting with ancient artefacts who plans to unleash a "dark and ancient power".
"Diving back into the world of Wolfenstein has really been fun for us," said Jerk Gustafsson, executive producer at MachineGames. "We've enjoyed exploring the events leading up to The New Order. We think fans will really enjoy the story, all the action and, of course, jumping back into the combat with new weapons."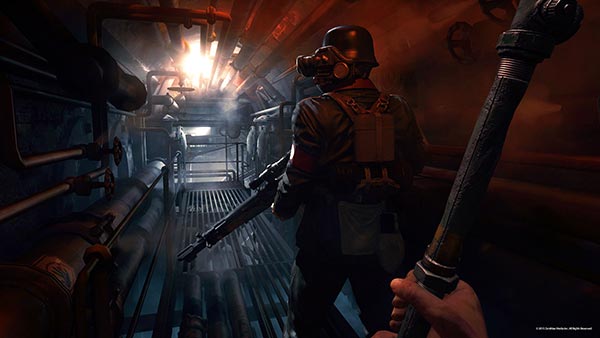 Wolfenstein: The Old Blood will be sold at a budget friendly price of £14.99/€19.99/$19.99. Gameplay from the new title is due to be revealed during PAX East this weekend at 3.30pm GMT on both 6th and 7th March. The presentations will be streamed via Twitch. Bethesda is due to deliver it's first-ever presentation at E3 2015 on 14th June, so looks set to be busy on other interesting projects between PAX East and then.