Square Enix is back with a second collection on offer in a Humble Bundle, offering some of its biggest game franchises, including some that you may have previously missed. The titles being offered this time are slightly newer in comparison to the games in the previous Humble Square Enix Bundle, which included the likes of Thief Gold, Anachronox, Deus Ex, and the original Hitman.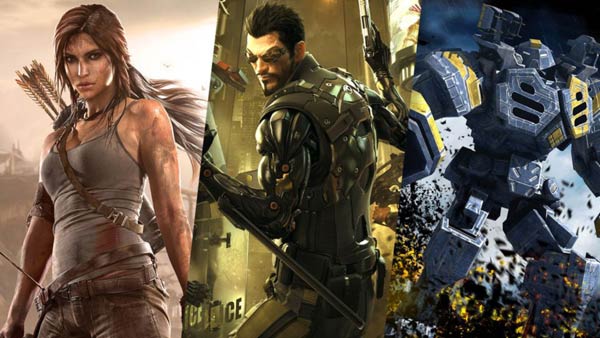 You can pay what you want for; Hitman: Absolution, Supreme Commander 2, and Hitman GO for Android. (Remember you need to pay a minimum of $1 if you want Steam keys.) To unlock Thief, Murdered: Soul Suspect and Deus Ex: Human Revolution - Director's Cut, all you have to do is pay over the average, which is just $6.88 at the time of writing. Of course, more perks and extra games are there to lure you into being generous. If you pay $15 or more, you will be able to get your hands on two of the better games in the bundle, Tomb Raider and Sleeping Dogs, on top of everything else.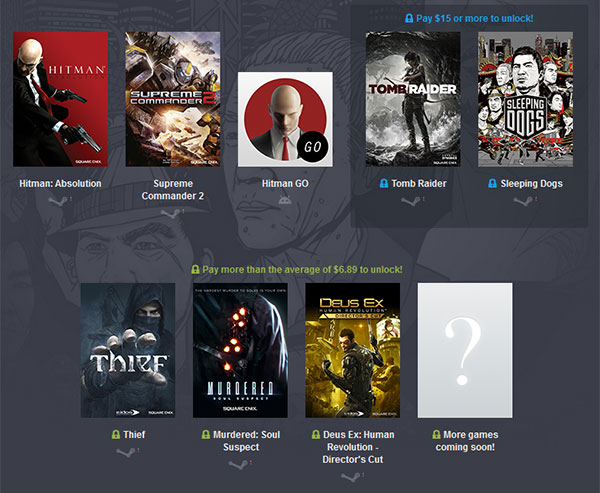 AnandTech points out that nearly all of the games being offered in the bundle are AMD Gaming Evolved titles, with Hitman GO (Android) and Supreme Commander 2 being the only exceptions. This means that there is a good chance that you could have already picked up some of these games titles if you own any recent AMD GPU.
More games will be added to the bundle next week and will be a complementary bonus to people who have already paid the average price or more at the time of their purchase. The current eight games available in the bundle would normally tally up to cost around $168. The Humble Square Enix Bundle 2 supports Make-A-Wish and GamesAid. As usual, players can choose how the proceeds are allocated between the publisher, Humble Bundle organisers and the charities. The bundle is live now and runs until 3rd March.