Nvidia has released a game ready driver for the new first person shooter, from 2K and Turtle Rock Studios, called Evolve. We are promised day one GeForce SLI support and one-click optimisation via the GeForce Experience with these new drivers.
The Nvidia blog says great things about this new first person shooter genre game. The writer, a multi-player online FPS enthusiast, says Evolve is a game that ranks alongside "Unreal Tournament, Quake, Call of Duty, Left 4 Dead and the Battlefield games" for excitement.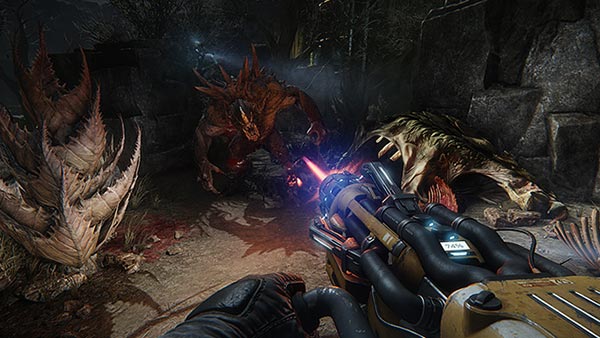 Evolve is described as a competitive-cooperative shooter which makes use of teamwork, dedicated roles and asymmetrical gameplay. In a typical four-on-one game you can choose to be one of the specialist team of hunters or the powerful hunted 'monster'.
Hunters are one of four classes; Assault, Trapper, Medic or Support, with their own unique abilities making co-operation between team-mates rewarding and ultimately essential to overwhelm the powerful monster. On the other side of the battle monsters can be chosen for their unique abilities and strengths too. Monsters include the Goliath, Kraken and Wraith. It all looks like thrilling fun in the launch trailer, embedded below.
Nvidia says that it has worked alongside the developers "to make Evolve awesome on the PC". (The game was also made available on Xbox One and PS4 yesterday.) PC owners will be able to enjoy Evolve in 4K, in Nvidia DSR and even streamed to their SHIELD device. Furthermore we are promised Nvidia GameWorks features are to be added to the game "in the near future".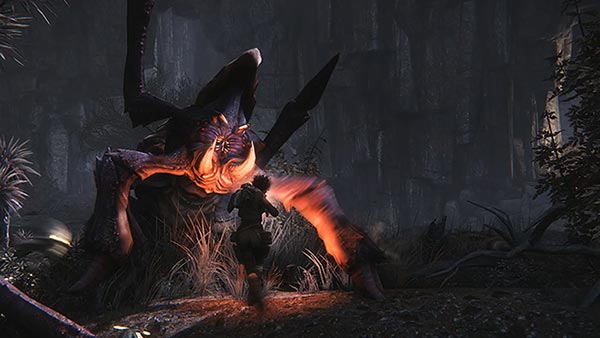 Incidentally the new Nvidia GeForce Evolve game ready drivers also boost performance in the likes of Assassin's Creed Unity, Battlefield 4, Dragon Age: Inquisition, The Crew, War Thunder and others. New and updated SLI profiles are also included. For further information and download links read the Nvidia blog entry on the new drivers here.