Bethesda Studios and id Software have released a teaser trailer for the reboot of seminal 3D gaming title Doom. It's a CG teaser which shows no gameplay but just tells you a little bit of game background story info and shows off a big bad fused hellspawn flesh-and-metal foe.
The trailer has been released to whip up a bit of excitement at E3 and warm us up for a full reveal at the QuakeCon 2014 event. That event is held between 17th and 20th July at the Hilton Anatole in Dallas, Texas. It's been many years since this new version of Doom was first hinted at – that was back at the QuakeCon 2007 by former id Software technical director and engine programmer John Carmack, reports Polygon. The game was overhauled whilst in development three years ago as it was deemed not to "exhibit the quality and excitement," required by the developers and/or expected by the fans.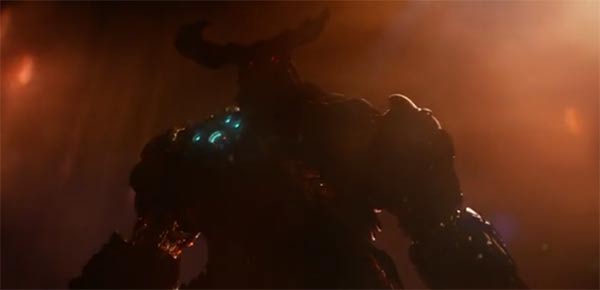 The teaser trailer starts with the following voiceover, as the camera pans around a dark, steaming and forbidding world; "We were standing on the edge of discovery. A powerful technology with infinite possibilities. Instead, we let them in." The world went to hell thanks to an invasion of creatures fused from flesh and metal, we are told. Then we get to see a colossal hellspawn flesh and metal killing machine, with horns. That's all we will officially see until QuakeCon 2014.

As a reminder, those who bought Wolfenstein: The New Order on pre-order will have early access to the Doom beta when it becomes available.