A new trailer for the ghost detective murder mystery game 'Murdered: Soul Suspect' has been published revealing the sinister 'Bell Killer'. This game launches on PC, PlayStation3/4, Xbox 360/One next month and has recently been added to AMD's Radeon Rewards programme for PC graphics card buyers qualifying for Gold and Silver rewards.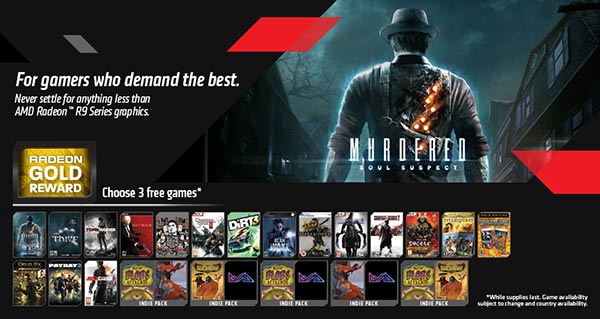 In the game you are cast as Ronan O'Connor who has died and become a ghost detective. As well as solving your own murder, as we have heard about previously, this video introduces a new antagonist. The 'Bell Killer' is a mysterious serial killer who never seems to kill with the same method twice but leaves his signature bell drawing behind somewhere each time to mark it as his own work. O'Connor needs to find the killer and his motive to stop him before too many innocent victims are claimed.
Square Enix also recently announced that folk who pre-order Murdered: Soul Suspect on Steam will gain access to the Digital Strategy Map, "an interactive guide that lists all the collectibles and side quests hidden throughout Salem". You will be able to access the map on a computer or tablet as a 'second screen' as you play the game. This will help you find collectables and side quests.
PlayStation Magazine called this game "one of the most intriguing new IPs of 2014". It is nominated for 28 E3 awards. The game is released on Windows PC, PlayStation 3, PlayStation 4, Xbox 360 and Xbox One on 3rd June in North America and 6th June in Europe. AMD graphics card buyers who qualify can pre-order it already.