Nvidia has announced a number of new features, new games and a new price which it hopes will get some of its SHIELD handheld consoles shifting off shelves. The biggest new announcement with regard to the handheld console's capabilities is the update to the GameStream technology which will allow remote stream playing of games from your PC. Also a price cut, scheduled for the duration from now until the end of April beings the little green handheld under the magic $200 figure to… US$199.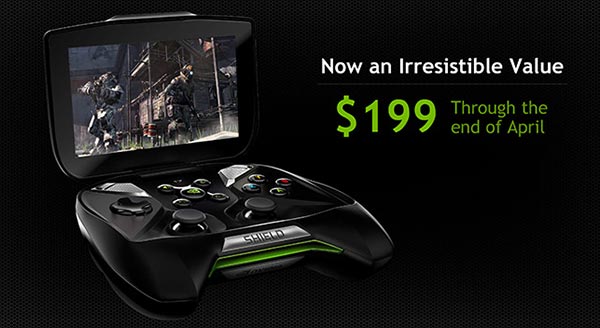 Nvidia introduces the new features coming to its SHIELD by reminding us that the handheld was "designed to be the ultimate portable for serious gamers". Part of that was the hardware offering a powerful portable processor, good graphics and good sound to play portable Android titles. However another big part was playing AAA PC titles via streaming. Thus its improvements coming to GameStream are going to be very important to the handheld's use by people who own Nvidia powered PCs.
Beta support for remote streaming of PC games will be available in a software update shortly. "For complete remote access to your PC, we've built in wake-on-LAN support to allow gamers to remotely wake their PC from sleep mode and remote login support to let you log into a locked PC from SHIELD," adds Jason Paul, writing on the Nvidia Blog.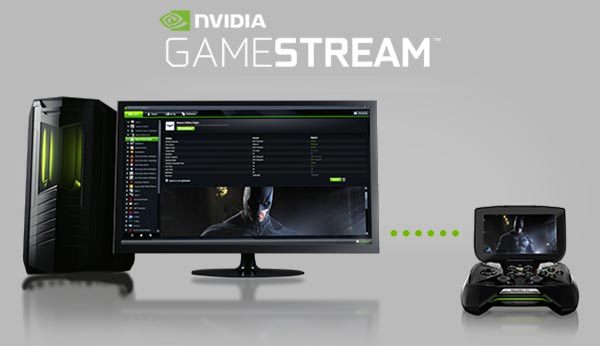 More PCs owners will be able to stream to their SHIELD too as notebook support for all GeForce GTX 800M, GTX 700M and select GTX 600M GPUs is also being supported in the beta. Extra remote play options include hooking your SHIELD up to an HDTV in console mode, paired with a Bluetooth keyboard and mouse for big screen PC action. GameStream now includes support for over 100 games including Titanfall.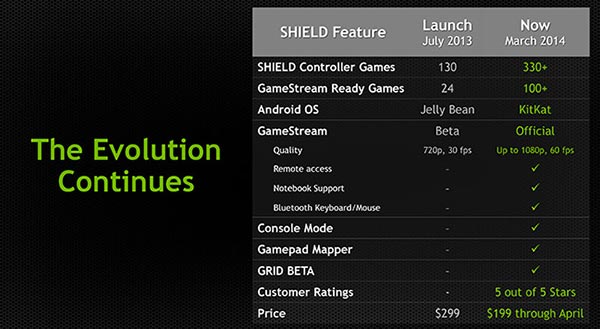 In other SHIELD updates the TegraZone app and SHIELD Gamepad Mapper interface are said to be improved. Also on the software side of things SHIELD owners will get the latest version of Google's Android 4.4.2 on 2nd April. Nvidia proudly states that over the eight months since its launch the handheld has grown to be more power and flexible than ever.
To "celebrate the software upgrade," Nvidia says it is reducing the price of the SHIELD from now until the end of April to $199 (down from $249, launch price was $299). Nvidia's SHIELD handheld is still only available in the US and Canada.