Nvidia's latest monthly update for its SHIELD handheld console focuses on "taking some of SHIELD's best features and making them better". So what has been improved? In a nut shell Gamestream now supports 1080p at 60fps, Gamepad Mapper now makes it easier to utilise SHIELD's great built-in console-grade pad and gestures in Android titles, and finally there are more games with SHIELD support and enhancements on both Android and PC.
Gamestream supports higher resolutions
You can now wirelessly stream your Kepler-class GTX powered (GTX 660 or better) PC games at 1080p and 60fps to your SHIELD console using an Ethernet connection while your SHIELD is in console mode (using your big living room TV). Games that support this new 1080p mode include Assassin's Creed IV: Black Flag, Batman: Arkham Origins, Battlefield 4, BioShock Infinite, Borderlands 2, Tomb Raider 2013, Crysis 3, and The Elder Scrolls V: Skyrim. A full list of titles supporting this 1080p mode is available here (flagged by two asterisks) on Nvidia's website.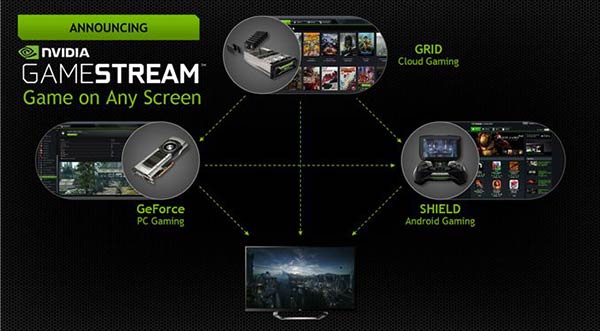 Gamepad Mapper
Gamepad Mapper continues to improve and help you to make the most of the SHIELD console's great console-style controls in games that don't natively support them. Now you will also be able to map gyroscope controls to the SHIELD gamepad so you don't have to wave around your handheld console when you are playing, much better when you are crammed into economy class, for instance. A Beta feature has been added for your convenience; you will be able to download Gamepad Mapper profiles from the SHIELD community rather than have to make your own.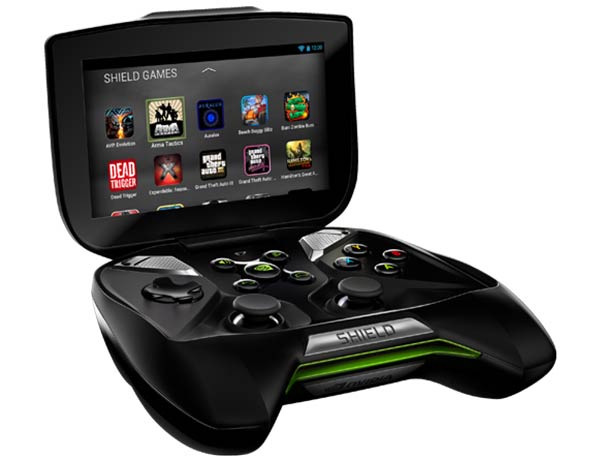 SHIELD enhanced games
Nvidia notes that there are more Android titles now out that help you get the best gameplay experience and Tegra enhanced graphics. GT Racing 2 and Zombie Tycoon 2 are now said to both have native SHIELD controls and Tegra-enhanced effects. On PC there is the growing list of games that can be played in console mode on your TV, as mentioned above.