Fastest PC in the West?



Asetek announced on the 6th March that they would be showcasing 'The Dream Machine' at CEBIT 2006. Luckily it was one of the first stands we stumbled across and, aside from the Xbox 360 water cooler,, we got to have a good butchers at the machine, which boasts an amazing 5.46 GHz CPU speed. Asetek told us that they were disappointed that they were not showcasing a 6 GHz CPU speed, and that this new system required effective cooling, including the chilling of the motherboard chipset and the graphics card.

The jointly configured system is based on:

WD Raptor SATA Hard drive - WD1500ADFD with a 150 GB capacity and a rotational speed of 10,000 RPM.
Kingston HyperX DDR2 KHX7200D2K2-RAM which offers faster speeds, higher data bandwidths and lower power consumption
ATI Radeon X1900 XTX -VGA with48 pixel shader processors and 8 vertex shader processors and a 1550 Mhz DDR3 Extreme performance memory.
Vapochill light speed which offers 200 watts of cooling at sub zero temperatures. Water chill water cooling on the VGA and chipset.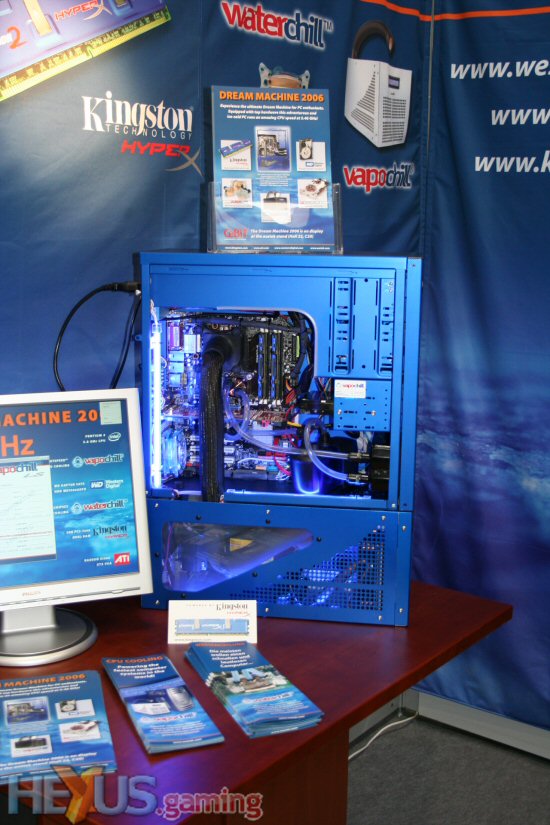 Click for larger image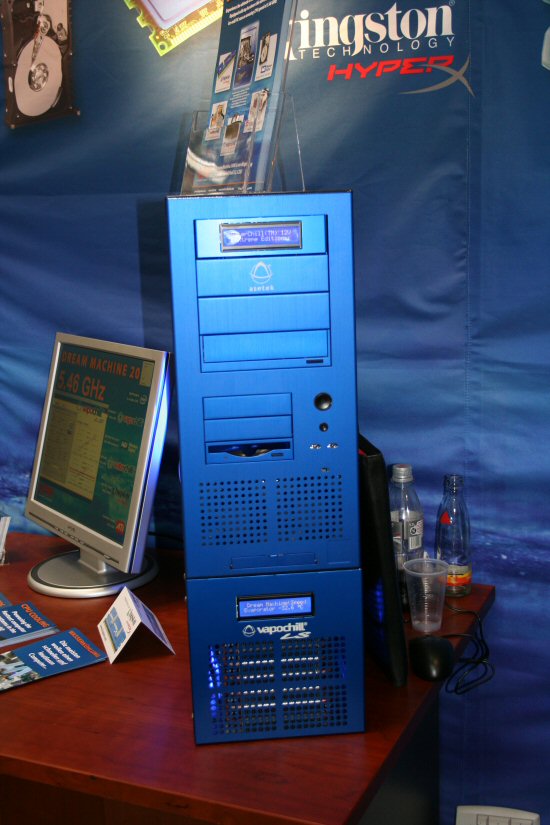 Click for larger image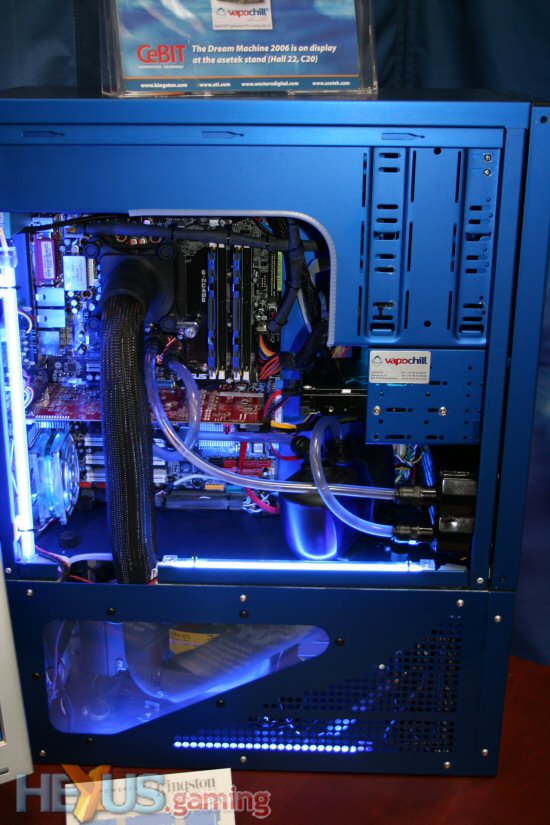 Click for larger image