But can it run Crysis 2?
The PC faithful might have started to feel a bit slighted by publishers over the past few years, as the focus increasingly shifts over to console gaming. Even Crytek - the developer behind Far Cry and PC-exclusive Crysis - has gone to the dark side, bringing upcoming Sci-Fi shooter Crysis 2 to consoles and releasing a multiplayer demo earlier this week exclusively on Xbox Live.
But fear not, your ludicrously-powerful gaming rigs will soon be able to tremble before the might of Crysis 2. An announcement on the game's official twitter feed has confirmed that Crytek and EA will "be releasing a pre-launch Crysis 2 multiplayer demo on PC". Given that the game is scheduled for release on March 22 in the US and March 25 in Europe, that means that we shouldn't have wait too much longer for the demo to arrive.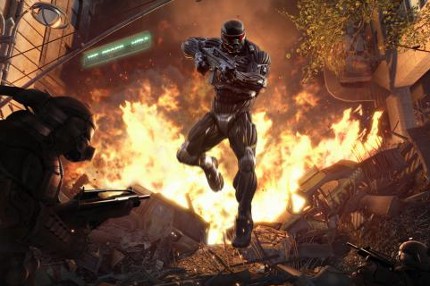 Unfortunately, that's all the information that we have right now, but the tweet promised that more details would be coming soon.
At a time when PC demos - and pre-release demos in general - are becoming pretty rare, it's refreshing to see Crytek and EA looking out for the PC community.
The sequel to 2007's GPU-crushing shooter takes the team of nano-suit equipped soldiers out of the jungle and onto the streets of New York. Although the game promises to be quite the looker, the developers have said that the third generation CryEngine should be able to deliver gorgeous visuals without bringing a PC to its knees.
While you're waiting for the demo to drop, why not check out the multiplayer trailer released last week for the Xbox 360 version.