Square Enix has announced that Supreme Commander 2 will be available on PC from 5th March 2010 and on Xbox 360 on 19th March 2010.

The storyline takes place 25 years after the last game in the series and though the finer details haven't been confirmed, developer Gas Powered Games says it aims to bring a new level of emotional connection to the RTS genre through a unique storyline and in-depth career mode.

The story begins with the galaxy reeling from the recent assassination of the newly elected president of the fragile Colonial Defense Coalition. The members of the Coalition – the United Earth Federation, The Illuminate and the Cybran Nation –blame each other, and the early rumbles of war can be heard throughout the galaxy.

We'll once again choose to play as one of the three enigmatic commanders, each representing a unique faction and partake in huge scale battles, creating customisable armies and experimental war machines .

Boasting intense battles on a massive scale, players will wage war, creating enormous customizable armies and that can change the balance of power at any given moment.

In addition to a re-designed user interface that aims to put the focus squarely on combat, battlefield tactics and high-level strategic decision making, you'll also be able to give improved player feedback in Strategic Zoom view. The game will also feature a streamline economy and an enhanced multiplayer mode with a host of new features.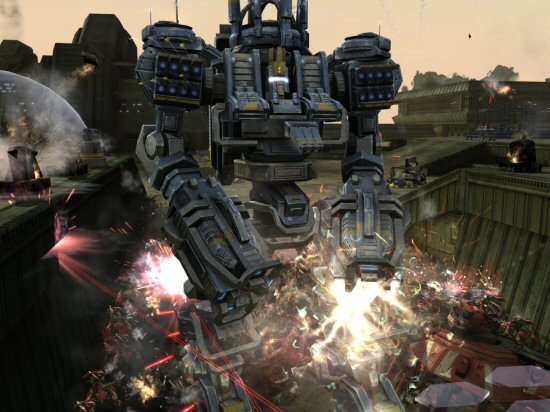 Click for larger image



Larry Sparks, Vice President Brands PAL Region of Square Enix said: "We're thrilled to be working with Gas Powered Games to release a game that really pushes the genre's gameplay and storyline expectations to a new level."

More details as we get them.