The first campaign DLC for Borderlands 3 is due to arrive about a month from now, on 19th December. Described as delivering the "biggest score of your loot hunting career," this expansion is dubbed, to give it its full title - Moxxi's Heist of the Handsome Jackpot.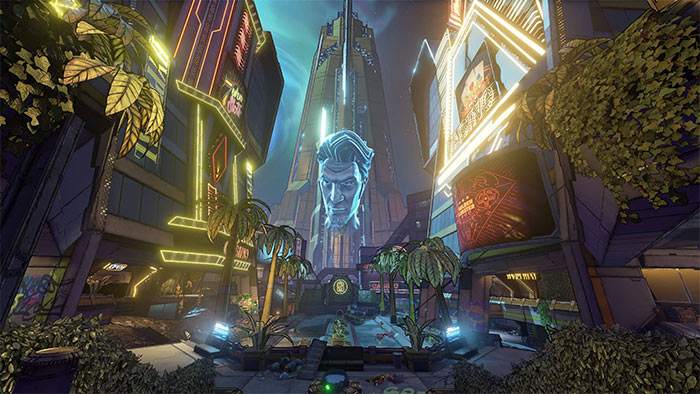 If you've played previous outings of the Borderlands franchise before you will be familiar with the format. The DLC unlocks a new fast travel zone - the space station based casino that Handsome Jack constructed before his death. Despite its current state of dereliction there remains a selection of crazed casino dwellers and Hyperion forces installed to protect the facility from bounty and treasure hunters.
At the end of your campaign battles throughout various areas in the space station casino youwill be rewarded with a "safe loaded with Eridium, cash, and all-new Legendary loot," promises the official DLC web page.
If you haven't already worked your way through Borderlands 3 you will have to play the game through the prologue to reach Sanctuary III before access to the Handsome Jackpot casino becomes possible (level 13+). Enemies and loot aboard the station will scale to your level - which should provide a good balance of challenge and reward. New loot categories include new legendary weapons and gear - as well as customisation items such as heads, skins, weapon trinkets, and emotes. Something not new but might be welcome to player of previous Borderlands series is the return of the Hyperion loader robots of various types.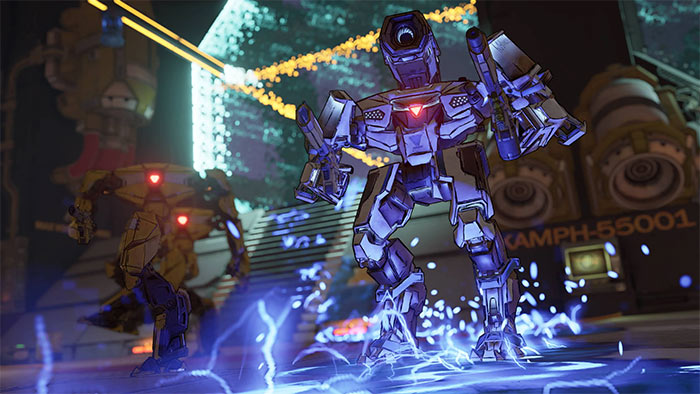 Moxxi's Heist of the Handsome Jackpot will be the first of a planned four campaign DLCs for Borderlands 3. As mentioned in the intro this DLC is set to go live on 19th Dec. It will be included content for owners or buyers of the Super Deluxe Edition or Season Pass. I couldn't find standalone pricing for this DLC on the 2KGamesStore at the time of writing but the Epic Games Store had a dedicated store page for the DLC suggesting it will be available separately.