EA has announced the next Need for Speed game and shared an official reveal trailer. Need for Speed Heat "deepens and expands everything Need for Speed fans love," says EA in a press release. That means this open world racer and chaser delivers "expressive customization, authentic urban car culture, and an immersive narrative that pulls you into the game".
The brand new setting for Need for Speed Heat is Palm City. Street racers have decided to gather here to make a name for themselves, so the story goes. In the daytime, players take part in the officially sanctioned Speedhunters Showdown where they can earn money (Bank) and prizes. However, things take a darker turn in the evenings as players risk all to build up their reputation (Rep) in underground races, complicated by the presence of a 'rogue police force'.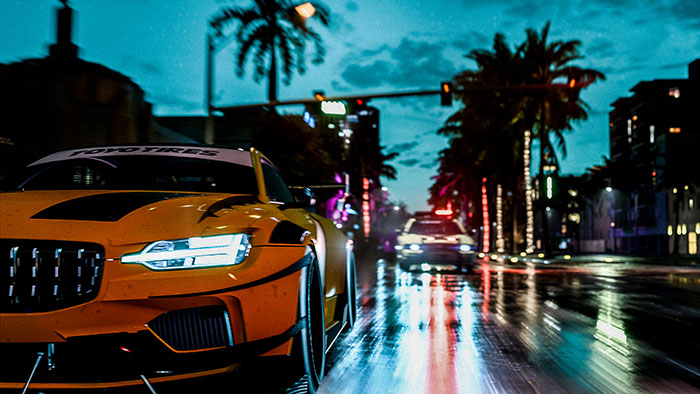 Need for Speed Heat arrives on PC, Xbox One, PS4 on 8th Nov and EA is offering a number of bonuses for its EA Access and Origin Access subscribers and pre-order customers. Pre-ordering nets customers a number of special edition cars, access to exclusive deluxe edition character clothing, and increased earnings of in-game currencies Bank and Rep. Subscribers to EA's games services get to play early - from 5th Nov - for up to 10 hours before official launch time in a feature called 'Play First Trial'.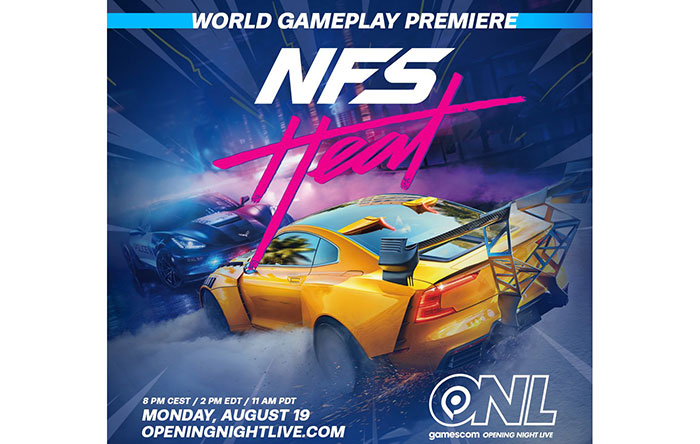 If you are a fan of the series and want to know more about Need for Speed Heat before launch, or before pre-ordering, then you should keep an eye on Gamescom 2019 news. EA and Ghost Games will be at Gamescom and a gameplay trailer will be published to coincide with the event. A countdown on the official Need for Speed site suggests that this more detailed trailer will be revealed in 4 days and 10 hours from now (Monday, 19th August).