At E3 2019 yesterday evening, CD Projekt Red revealed some important information about its highly anticipated upcoming open-world action adventure cyber-punk game. As per our headline, and to great surprise, actor Keanu Reeves plays a major character in the game, Johnny Silverhand. Furthermore, we found out the launch date for Cyberpunk 2077 - it is scheduled for release on 16th April 2020. Last but not least CDPR shared another video, this time a cinematic trailer providing the back story of what one might assume is another central game character, 'Samurai'.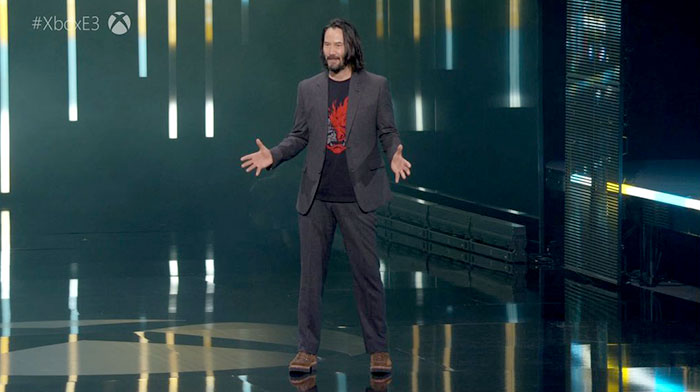 Mr Reeves turned up on the Xbox stage for the unveiling of the new trailer and took part in a brief chat about the game. In case you need a refresher, Cyberpunk 2077 is set in the most dangerous megacity of the future, where you will play as 'V' a cyber-enhanced mercenary outlaw seeking a one-of-a-kind implant - the key to immortality. To achieve your goal you will customize your cyberware and skillset, and explore a vast city of the future obsessed with power, glamour and body modification. CDPR says that the choices you make will determine the story and shape the world around you.
In the trailer we see that V and a partner have just returned from an ill-fated raid in order to attain a valued body modification. After his partner dies on the way back from the mission, V goes to see his employers to cash-in on the valued object - but he is double crossed. After his apparent demise, the next thing we see is Johnny Silverhand revive him, and promise some vengeance will be metered out - "We have a city to burn," snarls the Bill & Ted star.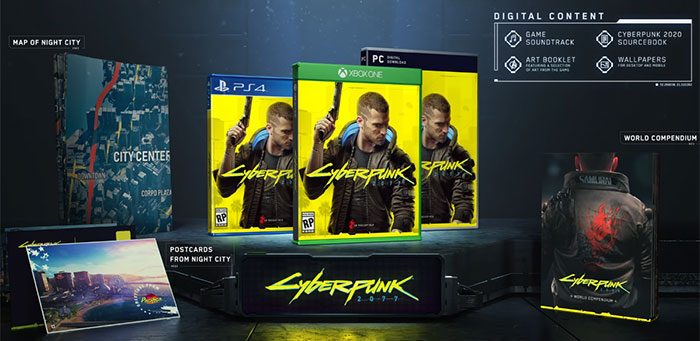 As you can see from the image above, Cyberpunk 2077 is coming to PC, PS4 and Xbox One. The standard edition is priced at $59.99 / £49.99. You can pre-order it via the Epic Games Store, Steam or GOG.com. If you choose this latter option you will get a few exclusive digital trinkets, a DRM-free experience, and all the cash generated will go to CD Projekt Red.