Blizzcon 2018 has come and gone this weekend but left some gems in its wake. The biggest news story was probably the unveiling of Warcraft III: Reforged, said to be a "top-to-bottom upgrade of the seminal real-time strategy game". Other pleasing news was that Destiny 2 PC is now free via Battle.net and is your to keep (claim before 18th November). Other games franchises with updates and new releases under the spotlight at the event were Hearthstone (new card packs) and Diablo (a mobile version for Android and iOS devices).
Warcraft III: Reforged
Blizzard has remade Warcraft III: Reign of Chaos and The Frozen Throne expansion into Warcraft III: Reforged. The new release will deliver a remake that has been "rebuilt from the ground up," with visual updates for modern 4K graphics, a full set of modern social and matchmaking features via Blizzard Battle.net, and over four hours of updated in-game cutscenes.
It is stressed that "every character, structure, and environment has been recreated," for maximum visual appeal. As a reminder, this is an RTS which includes more than 60 campaign missions and allows players to battle as either the Orcs, the Humans, the Night Elves, or the Undead Scourge.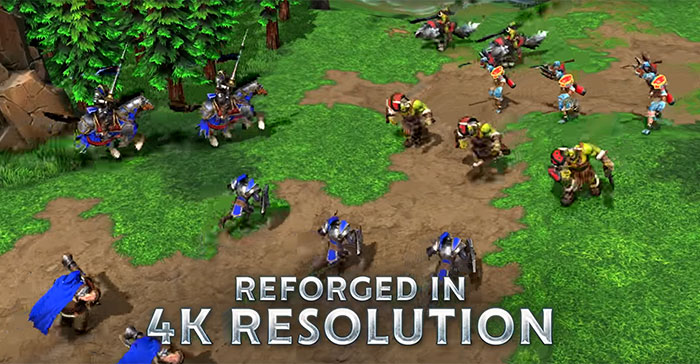 Since its launch in 2002 Warcraft III has enjoyed a dedicated community of map makers and with Reforged the World Editor map building tool has been updated too. It sounds like more than just better imagery is on offer as Blizzard touts "countless new tools and features."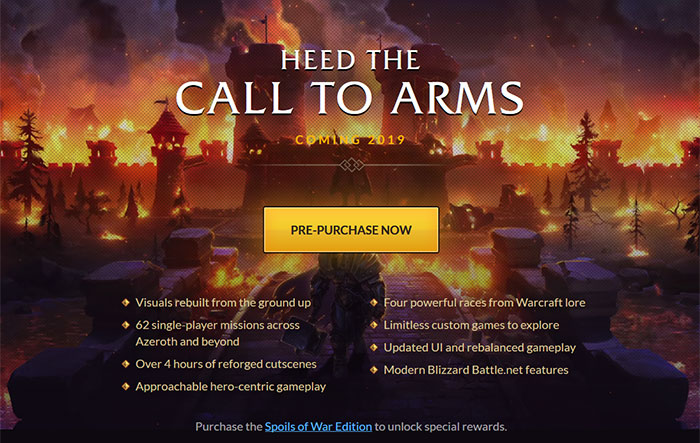 If you are interested in playing Warcraft III: Reforged you can pre-purchase straight away for $29.99 for the standard edition, and $39.99 for the Spoils of War Edition, which includes unique skins for four of the game's hero units plus various other bonuses. The game will be released sometime next year.
Destiny 2 PC free
Bungie and Activision are celebrating a year of Destiny 2 on PC by allowing anyone to download, play and keep the base game for free. The only restriction is that you have to download the game via Battle.net before the end of 18th Nov 2018.
If you are an existing owner of Destiny 2 you will receive a separate exclusive gift of a special in-game emblem designed to mark the game's anniversary (in December).

Whether you are a Destiny 2 player from new or old, Bungie is shortly testing out Gambit, a hybrid PvE and PvP 4v4 mode for this year's expansion, Destiny 2: Forsaken. Gamers will find a trial available as part of Bungie's 'Gambit Free Weekend' from 9–11th November.
Minimum system specs for Destiny 2 PC are; an Intel Core i3-3250 - Intel Pentium G4560, or an AMD FX-4350, along with an Nvidia GeForce GTX 660 2GB, GTX 1050 2GB, or AMD Radeon HD 7850. Additionally, 6GB of RAM, and 68GB of HDD space, plus an internet connection are required.