CD Projekt Red announced it was working on Cyberpunk 2077 almost six years ago. Now, at last, there are signs that the game is nearing some outwardly visible development milestones. There are rumours, emanating from multiple sources, that the game will have a playable demo / trailer at E3 later this year.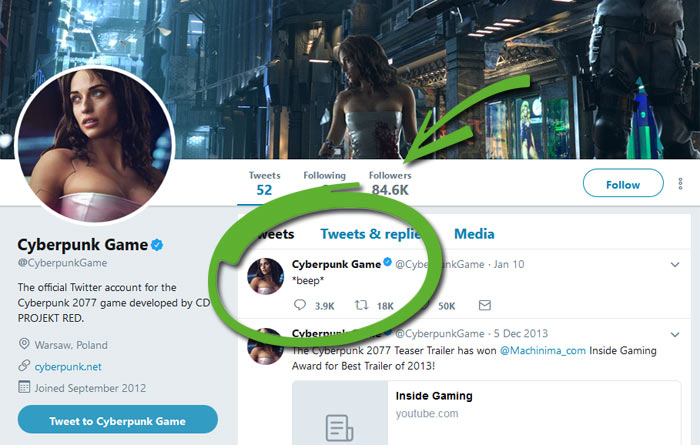 Last week the official Twitter account published its first Tweet in four years, a solitary beep, as if mimicking a life support machine. Despite the Tweet's brevity, it has proved to be rather popular, gathering nearly 4,000 comments, 18,000 retweets, and 50,000 likes. After leaving the account dormant for so long, obviously something is afoot.
A Polish gaming site by the name of GRY-Online, via PCGamer, reports that a new trailer for the game will be shown at E3 2018, in June. The trailer will be playable, says the source, however only industry insiders and journalists will be able to indulge. GRY-Online says it got wind of the playable demo news via two independent sources.
Taking the two above news morsels together, we can at least expect CDPR to step up promotional activity for Cyberpunk 2077 as the year rolls along. Certainly it has reanimated its Twitter account for a purpose.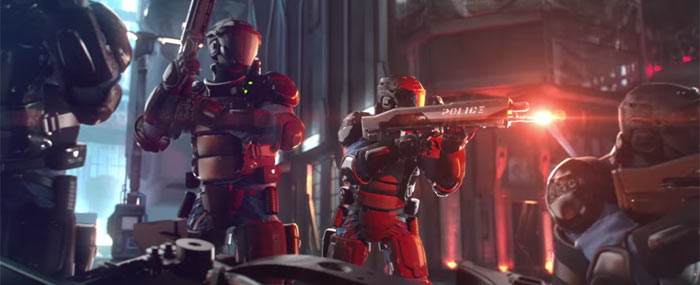 The last official word we had about Cyberpunk 2077 development was in November last year. CDPR spoke out to deny that the upcoming game would use a 'games as a service' model. Its strong rebuffal was as follows: "Worry not. When thinking CP2077, think nothing less than TW3 — huge single player, open world, story-driven RPG. No hidden catch, you get what you pay for — no bullshit, just honest gaming like with Wild Hunt. We leave greed to others."