As Nvidia promised, it has now released a GeForce Game Ready 388.13 WHQL driver that will "provide the best experience for Wolfenstein II: The New Colossus (Vulkan)" and is WHQL-certified by Microsoft. In addition, Nvidia has made 388.13 WHQL the Game Ready driver for Call of Duty: WWII, Need For Speed Payback and Nioh: Complete Edition with optimisations for each title.
On its GeForce blog page Nvidia doesn't mention what changes and optimisations have arrived for Wolfenstein II: The New Colossus. However, it does note that it is a "recommended update for all GeForce GTX gamers". In an email from Nvidia, rather than mention any specific optimisations with regard to Wolfenstein II, our contact said that the update provides "the best experience".
Call of Duty: WWII is due to arrive on 3rd Nov. It claims to deliver "a cinematic single-player campaign, the much-loved multiplayer mode, and the ever-bonkers co-op Nazi Zombies mode, filled with secrets and challenging wave-based gameplay". Nvidia has optimised for Call of Duty: WWII to get you off to a fine start. Please note that the minimum and recommended PC specs have changed since the open beta.
Need For Speed Payback will become available on PC on 10th Nov. The game features "three characters reunited in a quest for vengeance against The House, a nefarious cartel that rules the city's casinos, criminals and cops". Driving quests will consist of challenges, races, events and other high jinks. The PC version can run at 4K with an unlocked framerate. More realistically for the majority of gamers, Nvidia is recommending a GTX 1060 to achieve 1080p60 at high settings.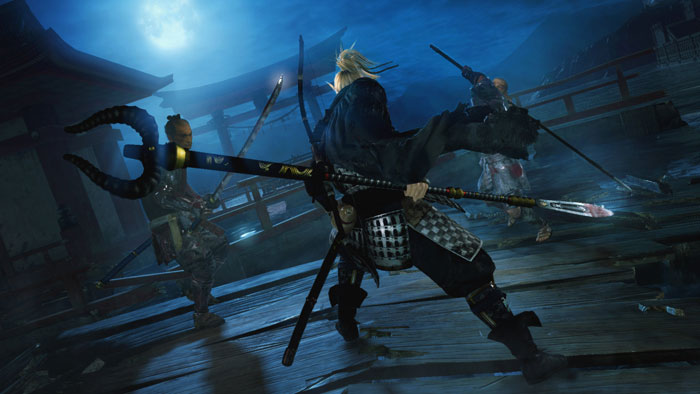 Nioh: Complete Edition launches on PCs on 7th Nov. Nvidia likens this title to the Dark Souls franchise. This complete edition features an enhanced 4K capable edition of the original game plus three expansions, online co-op and 'weeks' of challenging gameplay. Again Nvidia recommended a GTX 1060 for an optimum experience.
In the driver release notes (PDF) there are a trio of fixed issues listed by the Nvidia driver software engineers. Bug fixes include one where there was no display on a second monitor, another with a yellow stripe on screen in the device manager, and one involving game streaming corruption on laptops packing hybrid graphics.
As usual you can grab these new drivers via the Nvidia driver search page or via the Nvidia Experience.