It's been a while since EA Origin updated their 'On the House' free game selection. Today I noticed, via PCGamer, that StreamWorld Dig (2013) has been set free on EA's games store and distribution platform for PCs.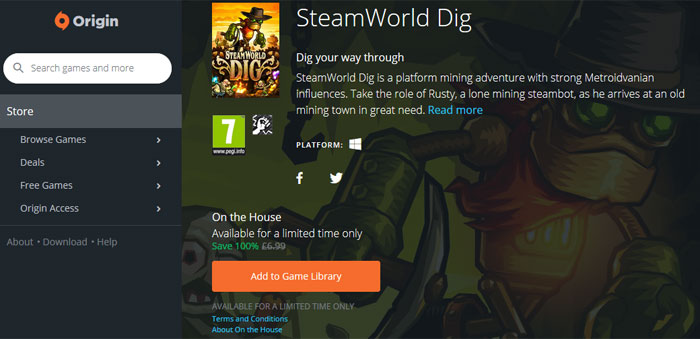 EA is leveraging this giveaway to raise awareness of the impending sequel due to be launched within a few weeks: SteamWorld Dig 2. The same MO was used with the giveaway of Siberia II, in the run up to the launch of a sequel, Siberia III.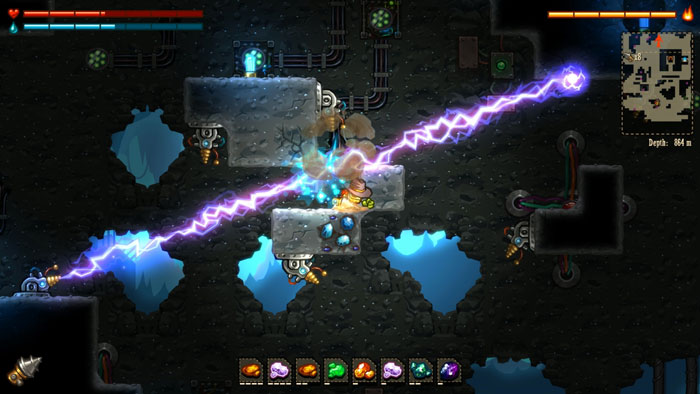 Described briefly, SteamWorld Dig is a platform mining adventure game where you control a mining steamboat called Rusty. You will dig through the earth uncovering riches and secrets but will also come across 'terrors' and a "degenerate race of dynamite-wielding troglodytes". The game engine uses procedurally generated randomised western themed steampunk environments.
SteamWorld Dig has very positive reviews on Steam, where it is currently sold for $9.99 / £6.99. So it's definitely worth snapping up from the Origin 'On the House' page for free while the offer is live.
SteamWorld Dig 2's release trailer, for the Nintendo Switch version, was published last Thursday, and you can see it embedded below. The PlayStation blog fills in some more details, it describes; a new protagonist called Dorothy McCrank, new companions, new upgrades, a huge new world to explore, and a new musical score.
SteamWorld Dig 2 arrives on the Nintendo Switch first (21st Sept) with Steam PC and PS4 / Vita versions coming on 26th Sept. Its launch price is $19.99 / £14.99.