The UK isn't the only place with election fever right now. Of course there's an important presidential contest going on very nearby, in France. However, delightfully mixing PC gaming and politics is the South Korean presidential race. As Kotaku reports, in the high-tech Korean democracy one of the leading contenders has released two free custom maps for StarCraft.
Presidential candidate Moon Jae-in is apparently the front runner in the South Korean presidential race right now. In a move said to be celebrating the fact that StarCraft has become free for all, Mr Moon released two versions of a custom map called 'Moonters'.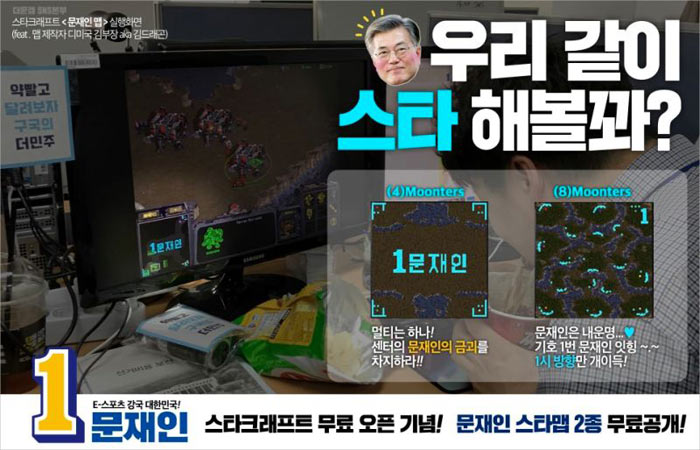 The maps aren't very original though. According to the source, one of the StarCraft maps is just an existing map with carefully arranged game mineral resources spelling out a slogan: '1 Moon Jae-in' - as in - 'Moon is number one' (see above).
UK politicians that try and identify with popular culture, via football team support or pop group fandom for example, often trip up when details are dug. It would be interesting to see if Mr Moon's StarCraft giveaway helps his campaign in any way. So far I'm not aware of any UK politicians discussing their gaming favourites (time wasting instead of working doesn't qualify), let alone releasing any custom maps, expansions, or other in-game items.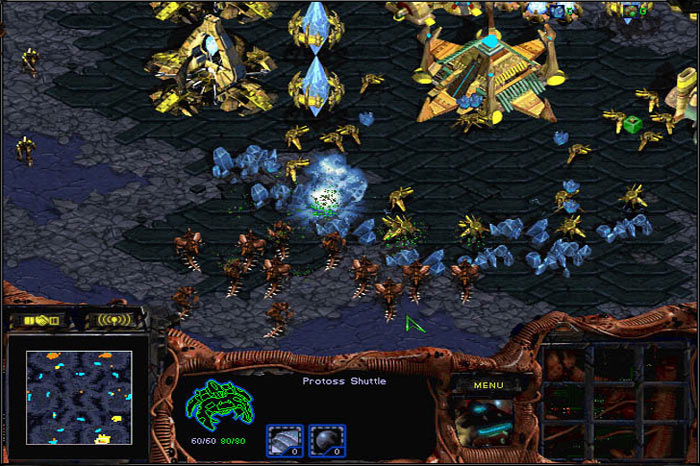 You can grab StarCraft and StarCraft: Brood War for free now via links in the Blizzard blog. Activision Blizzard hope you enjoy it enough to splash out on StarCraft Remastered.