In a post on his personal blog, id Software founder John Romero has wished a happy 20th Birthday to Quake. To celebrate the occasion Romero released some previously unseen pre-launch screenshots of the game and a copy of the pre-launch QuakeTalk FAQ from October 1995.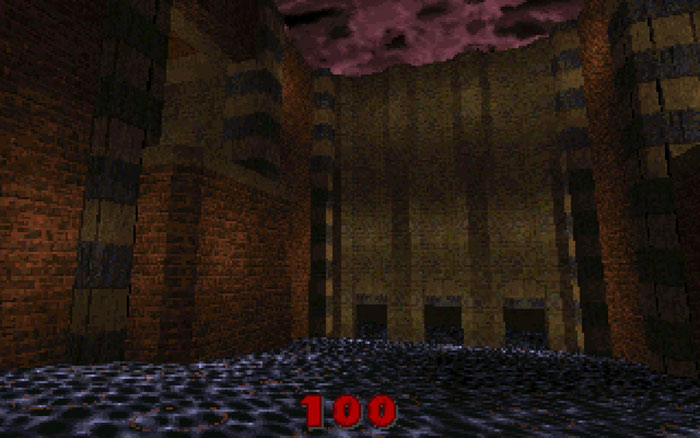 Romero's screen shots and pre-release documentation may only be of interest to hard-core retro gaming fans and id Software aficionados in particular. The screenshots were, at the time, a significant step up from Doom thanks to the Quake 3D engine's "awesome lighting", texture aliasing, and animation models.
After its critical acclaim and the success of the original Quake, its expansions, and sequels during the 90s and early noughties, id Software seemed to place a full stop on the series with Quake 4 in 2004. However, last week a new game called Quake Champions made its debut at Bethesda's E3 2016 presentation. The plan seems to be that the "fast, skill-based arena-style" Quake Champions will be multiplayer only, so not really be the 'Quake 5' or Quake reboot people might have wished for.
Meanwhile if you feel inspired to load up a copy of Quake for a bit of classic FPS action Mr Romero recommends 'QuakeSpasm' as one of the best ports available.
If you're planning on playing Quake today, one of the best source ports is QUAKESPASM. Get it here: https://t.co/RcvvxZbUXE #quake

— John Romero (@romero) 22 June 2016